Taking Control Of Your Financial Security: How Amanda Cassar Found Entrepreneurial Freedom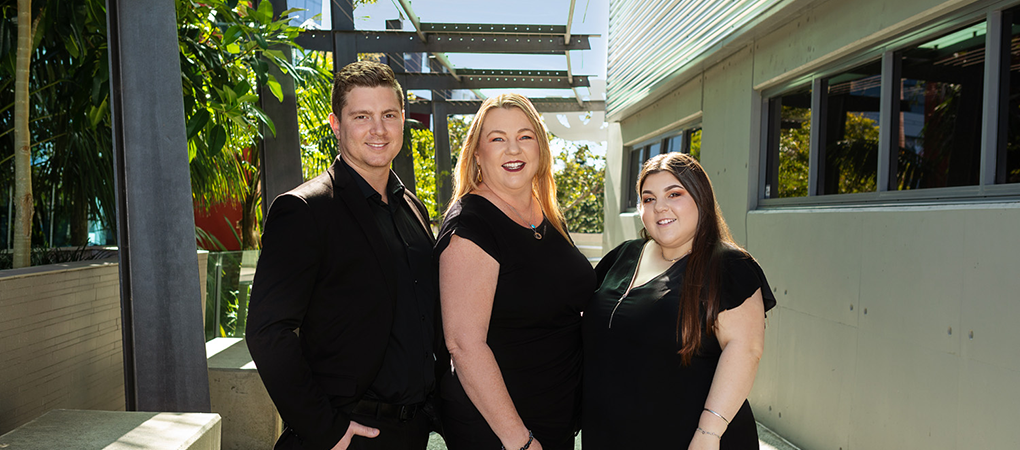 WHAT YOU'LL LEARN IN THIS MULTIPLIER MINDSET BLOG POST:
SOMETIMES ENTREPRENEURS SHOULD SAY YES TO OPPORTUNITIES EVEN IF THE OPPORTUNITIES DON'T FIT INTO THE GOALS THEY'VE ALREADY SET.
IT'S IMPORTANT FOR ENTREPRENEURS TO TAKE TIME TO GIVE BACK TO THEMSELVES.
WHEN SOMETHING UNEXPECTED HAPPENS, MOVING FORWARD DEPENDS ON YOUR MINDSET.
One day, years ago, Amanda Cassar was ready to exchange a voucher for a sandwich. She and her husband had two kids and a mortgage. They were living hand to mouth, and they didn't have enough money for Amanda to make her own lunch. It turned out that she needed to buy a drink to use the voucher, and since she didn't have the money for one, she didn't get the sandwich.
Amanda says, "It was one of those moments. I just sat in the food court thinking, 'This is ridiculous.'" She realized that something had to change.
Making things her own.
Amanda was already in the perfect place to start: working in a financial planner's office. "I thought, 'Well, why don't I do this? Why don't I do my studies? Why don't I become a planner?'" She became the succession plan for that business, and in 2014, she entirely bought out her former employer.
Now enjoying entrepreneurial freedom, Amanda runs two businesses, Wealth Planning Partners and Trusted Aged Care Services, out of her offices in Australia's Gold Coast.
The switch to entrepreneurship.
"The Gold Coast is kind of like the Florida of America," Amanda explains. "A lot of older people come to retire here." She saw that there was a great need for aged care and financial advice, and though she could have provided that under her existing business, as a branding exercise she decided to start an entirely new business called Trusted Aged Care Services to help people understand the finances involved in going into long-term care.
Amanda never started out seeking entrepreneurial freedom. Her parents advised her, "Keep your life simple. Do the nine to five, come home, just be happy. Enjoy your family."
She was first introduced to The Strategic Coach Program at a conference in Orlando with some colleagues. Two Strategic Coach coaches happened to be there, and Amanda says, "We were picking brains and talking ideas, and I'd asked them about their success. And both of them said, 'You've got to do Coach.'" This set Amanda on the road to entrepreneurial freedom.

A necessary mindset shift.
Amanda hasn't wasted a moment of the entrepreneurial freedom she's gained. She's started two podcasts, invented apps, and written a book. She says, "I just went off a rocket on a tangent in the last 20 years with, 'Okay, now what are all the things I can do?'"
But the huge changes in her life didn't just happen. A mindset shift was necessary for her to get in that space.
"I'm actually a massive believer in saying yes when opportunities arise," she says. "Goal setting is really important for a lot of people and striving to get where you want to be, but for me, when opportunities appear, saying yes instead of making so many excuses is a really big deal." She admits she could have thrown everything in and gone back to university, but saw that she could still work, study, and raise her family at the time, so she took advantage of that opportunity.
Learning invaluable entrepreneurial lessons.
Both of Amanda's children are now team members in her businesses, and the companies have a great reputation on the Gold Coast. Currently, she's getting into the area of venture capital, looking into how to raise money to take her businesses to market. "Obviously, I don't sit still for very long," she says.
Amanda took a year of saying no to most new opportunities. She recognizes the importance of taking stock, not just being on the go all the time. "I'm someone who is on when I'm on," she says, but acknowledges that she needs some quiet time and downtime to give back to herself.
She credits Strategic Coach with giving her the perspective change. "I've been the workaholic when the kids were little, building the business, running to every networking event, meeting new people, going to the opening of an envelope, signing up everybody who could breathe as you do when you start out," she says. "And I ended up with exhaustion and overwhelm."
One of the first lessons Amanda took away from Coach was that sometimes the people who get you where you are aren't the people to take you where you want to go next. And she's learned that investing in your people pays massive dividends.
She's also better prepared now to deal with unexpected occurrences beyond her control. She knows that "when things from left field happen, it's very much in your mindset, how you move forward."
Speaking about the Program, she says, "If you are the smartest person in the room, you're in the wrong room. So learning from other people at Coach is one of the main reasons I invest." Amanda loves that there's a plethora of tools she can bring back and use not only in her business, but in her life to determine whether something should or shouldn't be done. "The tools are great. The contacts that you make are priceless. The friendships and the networking, but also the learning."
If you're ready to find your freedom while learning from business coaches and entrepreneurial peers, book a call with us today to learn more about how The Strategic Coach Program can work for you.