1 Simple Habit To Deepen Your Working Relationships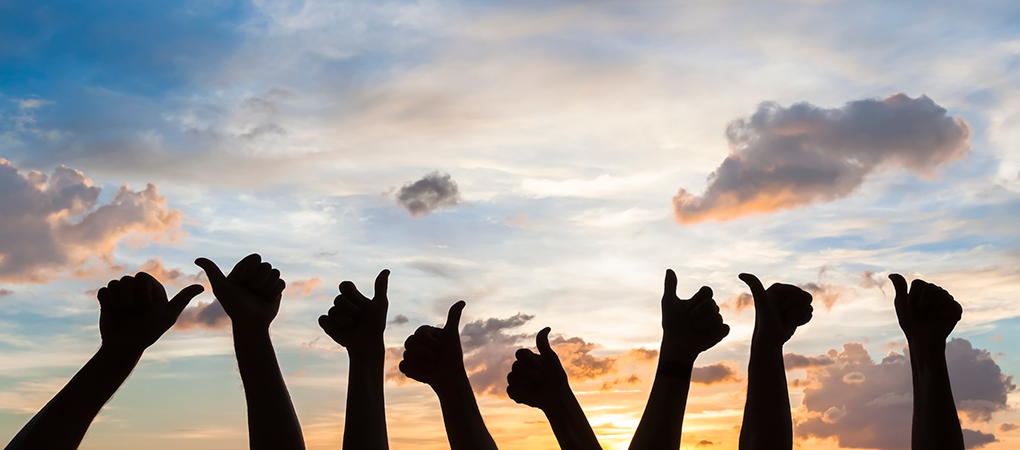 There are certain underpinnings and values every company operates with that determine the quality of their office culture and the relationships team members share.
A practice that's ingrained within Strategic Coach—and that I encourage every company to adopt—is what we call The Positive Focus. The Positive Focus is a practice where we take time to appreciate the personal and professional progress we've made in our lives, and we share that with one another.
It may sound simple, but it means that we're always focusing on what is working as opposed to what's not working.
The difference The Positive Focus makes.
We're constantly being bombarded with information and "stuff"; there's so much that gets in the way of being present.
The Positive Focus mitigates this. When used at the beginning of a meeting, whether it's with clients or team members, it allows people to slow down and focus on the things that represent progress or achievement in their lives. Most importantly, it creates space for people to be in the moment instead of distracted by the million other things going on in their heads.
This boosts confidence and forces us into a positive headspace.
It's also a more productive mindset from which to address setbacks. How often have you been part of a meeting where you immediately dove into the problem? By instead prefacing the issues at hand with The Positive Focus, you raise morale for everyone involved. When people are confident about what's working, they have more courage to look for the improvements they can make. They're playing offense, not defense.
Strengthening your relationships.
Another benefit of The Positive Focus is that it's a great way to get to know people and to build your working relationships. You can quickly get caught up with team members on projects and also find out what's going on for them personally.
The majority of our time is spent at work so it's important to treat people as people, not just as functions. Relationship building is crucial to the ongoing success of your business.
---
Positivity is a skill, not a talent, meaning it requires practice. Start building positivity with your working relationships by downloading The Positive Focus tool.
---
How to have the conversation.
Getting your team into the right mindset to have The Positive Focus conversation may require setting the context. You can say, "We're going to start this meeting a little differently. Instead of jumping right in, we're going to first share one area of progress."
For example, in meetings at Strategic Coach, we often ask, "What's a personal, professional, or team achievement that's happened for you over the last week?"
To take this a step further, ask team members to share or think about why it was an achievement for them—this makes it real. It also ensures they're talking about something personal to them, not something they know would please other people.
You can also add another dimension by asking, "What further progress can you make?" The point of this is to keep the momentum of their achievement going.
There are lots of creative ways you can extract the positive from people's experiences, but the key is to make the time for it. It's a way to promote progress. Otherwise, people fall into the "perfection trap," not realizing it's really the small wins that lead to bigger wins.
Making The Positive Focus a routine in your organization is a guaranteed way to improve working relationships and transform people's mindsets to focus on productivity. Train people's brains to find progress—this is where confidence is bred and resilience built.
FREE EBOOK: 12 STRATEGIES TO HELP YOUR TEAM SUCCEED
---
Give your team the most fun, fulfilling, and rewarding experience of their working careers!