Best Podcasts For Entrepreneurs On The Grow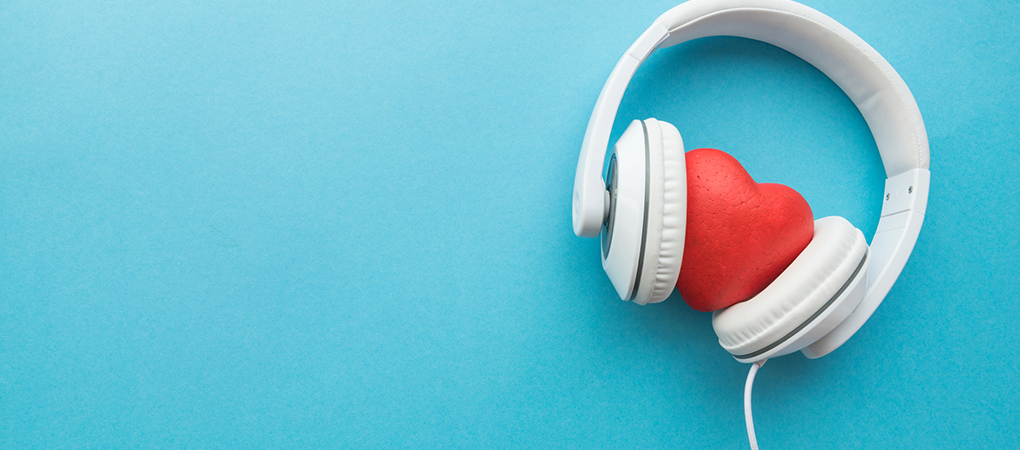 When it comes to the wealth of knowledge available to entrepreneurs, podcasts are one of the most underrated resources.
With some of the world's highest performing business moguls sharing insights and trading advice, it's a platform you can't afford not to be a part of. It's also entirely free and something you can enjoy on your own time and at your leisure.
So if you have yet to delve into the world of podcasts, here are the series and episodes we recommend if you're looking for growth strategies, a shift in your mindset, or to be inspired.
---
"The skills of the most successful entrepreneurs are learned—they're not born with them."
Click To Tweet
---
Reconnect with the excitement and promise you felt when you first made the decision to become an entrepreneur. Hosted by Dan Sullivan, entrepreneurial expert and champion of big idea entrepreneurs everywhere, the Multiplier Mindset podcast is your hub for accessing all things entrepreneur. It's dedicated to exponential thinking and taps into the wisdom of other successful business owners through their stories, failures, and biggest epiphanies.
Length: 20 minutes or less
Episodes to start with:
How Entrepreneurial Advice Became Lifesaving Wisdom—With Guest Scott Proposki
How A Shift In Focus Will Help Your Business Grow with Joe Posillico
Tune in to this podcast if you want to learn from the experts. Created and hosted by Joe Polish, founder of Genius Network, and Dan Sullivan, their conversations are extremely engaging and intellectual, and center around the concept of what it means to think 10x bigger. It's a provocative and persuasive series of interviews and discussions that will help you come up with ideas on how you can develop and expand your business.
Length: 1 hour or less
Episodes to start with:
Barriers To Success
Nothing Is Impossible! With Peter Diamandis And Tony Robbins
Dan Sullivan and Shannon Waller have seen it all when it comes to entrepreneurial breakdowns, failures, and successes. At the helm of Strategic Coach since the beginning, Dan and Shannon address common entrepreneurial issues and weigh in with their insider know-how. Learn the proven concepts and ideas that work, and connect to what really matters in your business and life.
Length: Half hour or less
Episodes to start with:
Three Keys To Mastering The Power Of Collaboration
How To Always Win As An Entrepreneur
Shannon Waller, founder and creator of the Entrepreneurial Team Programs at Strategic Coach, hosts a podcast with a special focus on what it takes to build an engaged team. It's a must-listen for you and your team if you're striving toward a Self-Managing Company. Shannon infuses the podcast with her warm and engaging personality and speaks to the most current entrepreneurial trends.
Length: 1 hour or less
Episodes to start with:
Benefits Of Your Own Strategic Support Team
Letting Go To Grow
This podcast is for you if you regularly struggle with everything you "should" be doing. Hosts Dean Jackson, author of Breakthrough DNA, and Dan Sullivan work on removing the shame and embracing the joy of procrastination. This is a podcast that gets you to consider what it means to get out of your own way so you can reach your full potential.
Length: 1 hour or less
Episodes to start with:
Procrastination Automation
Procrastination Energy
Constantly on the hunt for the new technologies that are making the biggest impact on the world? Then this podcast is up your alley. Peter Diamandis, founder of XPRIZE Foundation and cofounder of Singularity University, and Dan Sullivan explore the world of exponential technologies that are creating massive opportunities for entrepreneurs all over the world. Tune in to this podcast to cultivate an abundance mindset and change your outlook on the world.
Length: 45 minutes or less
Episodes to start with:
Your Mindset Is Everything
When Everything Is Intelligent
The most life-changing ideas and growth strategies usually come from getting out of your own head and into someone else's for a while. Podcasts have become a space where you can access some of the greatest minds of our time. Take advantage of that! Surround yourself with brilliant people in the comfort of your own home or office, or on your commute. Tune in to some of the best podcasts for entrepreneurs and start growing.
Greater productivity = greater success.
---
Learn how the top coach to entrepreneurs achieves his most productive workday.