Business Must-Reads: 3 Practical Books For Entrepreneurs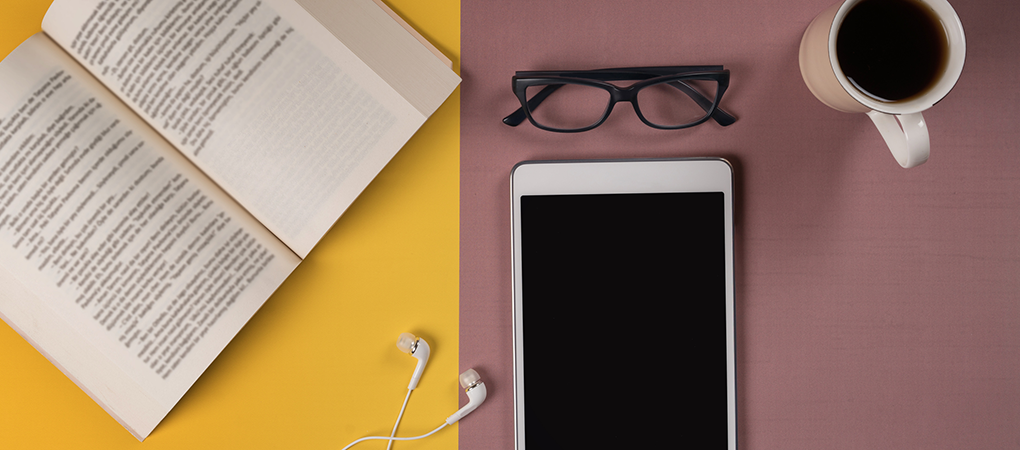 These three books focus on topics that will be of great interest to anyone running their own business. Best of all, they're each chock-full of great practical advice—ideas, examples, tips, strategies, and even a system—you can put to work immediately in your own business.
Here's what you can look forward to learning:
How the new crop of self-made millionaires actually create their success, which is not how you might think!
How to lead a family-owned business to growth while still maintaining respect, trust, and love for one another.
How to make difficult decisions that create difficult change, and make them well.
Business Brilliant: Surprising Lessons From The Greatest Self-Made Business Icons
By Lewis Schiff
What does this new class of self-made millionaires know that we don't know?
Since the 2008 recession, the rules for achieving success no longer apply. Not surprisingly, these highly successful entrepreneurs don't turn to business-as-usual ways of doing things. Instead, they adopt what Schiff calls a "Business Brilliant" mindset.
Combining compelling storytelling with groundbreaking research, Schiff holds a mirror to long-held beliefs about success and shares the secret to how wealth is really created.
He also introduces seven uncommon practices that produce success and offers a practical four-step program anyone can follow to position themselves to succeed. At the very least, this book can help you achieve better results and accumulate wealth faster.
Fore more, listen to this interview with Lewis Schiff.
"Whether you are starting a new business or navigating your career, conventional wisdom doesn't get you very far. In Business Brilliant, Lewis Schiff clearly outlines the true characteristics of success." Steve Hindy, founder and president, Brooklyn Brewery
Business is Business: Reality Checks for Family-Owned Companies
By Kathy Kolbe and Amy Bruske
Working with family complicates the already daunting task of owning a business—and it's tough not to take work problems home with you! Just ask Kathy Kolbe, founder, and her daughter, Amy Bruske, president, of Kolbe Corp.
Their book, Business is Business, is a common-sense guide for survival that dispels myths, shares no-nonsense tips, and provides real-life stories that bring the benefits and burdens of a family business to life. Far from theory, Kolbe and Bruske's tell-it-like-it-is wisdom is gleaned from their own in-the-trenches reality.
Engagingly written, their book covers topics not often considered in the day-to-day of running a family business, but that can foster growth, respect, and trust:
Harnessing employees' natural strengths.
Trusting your own instincts and the people you work with.
Balancing lifelong relationships with fairness to non-family employees.
Kathy Kolbe and Amy Bruske hone decades of "been there, done that" experience into practical, actionable advice that has helped other family businesses thrive. The actions you may have to take will not always be easy, but having the heads-up knowledge as well as the strategies and solutions they provide, is an investment that has the potential to pay back time and time again.
Kolbe and Bruske have personally experienced every situation they write about in their book. Neither can recall a time when they wished they worked anywhere else.
For more on building a strong family business, listen to this interview with Kathy Kolbe and Amy Bruske.
Necessary Endings: The Employees, Businesses, and Relationships That All of Us Have to Give Up in Order to Move Forward
By Dr. Henry Cloud
While endings are a natural part of business and life, we often experience them with a sense of hesitation, sadness, resignation, or regret.
In this insightful and deeply empathetic book, consultant, psychologist, and bestselling author Dr. Cloud demonstrates that, when executed well, "necessary endings" allow us to proactively correct the bad and the broken in our lives in order to make room for the professional and personal growth we seek.
However, when endings are avoided or handled poorly, good opportunities may be lost, and misery repeated. Drawing on years of experience as an executive coach and psychologist, Dr. Cloud offers a mixture of advice and case studies to help readers:
Know when to have realistic hope and when to execute a necessary ending.
Identify who and what is worth nurturing—and who or what isn't.
Create urgency and an action plan for what's important.
Overcome resistance to change and create change that works.
Stop wasting resources needed for the things that really matter.
Knowing when and how to let go when something, or someone, isn't working is essential for happiness and success. Necessary Endings gives readers the tools they need to say goodbye and move on.
---
"The good cannot begin until the bad ends." Henry Cloud
Click To Tweet

---
"If you're hesitant to pull the trigger when things obviously aren't working out, Henry Cloud's Necessary Endings may be the most important book you read all year." Dave Ramsey, New York Times bestselling author of The Total Money Makeover
For more, listen to this interview with Dr. Henry Cloud.
Greater productivity = greater success.
---
Learn how the top coach to entrepreneurs achieves his most productive workday.
GET YOUR COPY NOW! »