Dan Sullivan's Advice For Your Ideal Workspace: "Get Rid Of Your Office"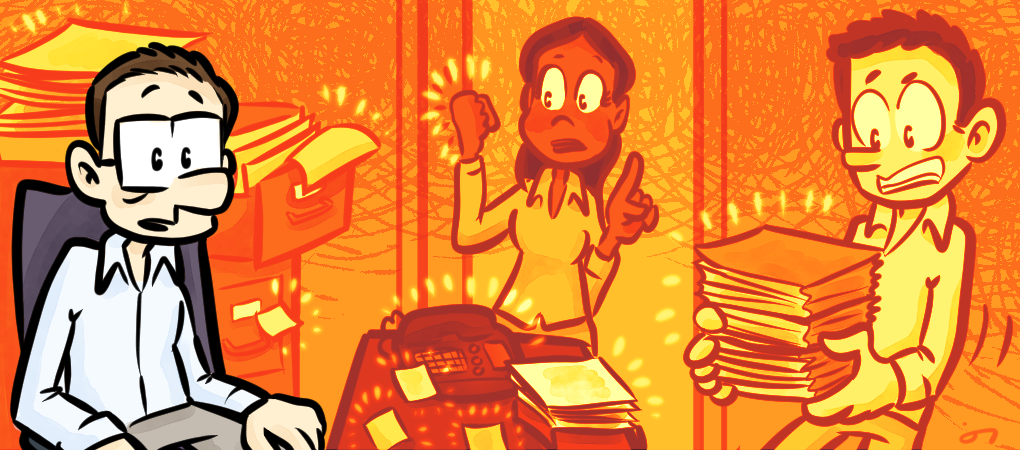 For an entrepreneur, the most coveted pieces of advice are the real and effective ways you can increase your productivity.
And for Dan Sullivan, the answer, although unconventional, is simple: Get rid of your office.
With workplaces in two major North American cities, Dan has found that what works best for him is not having an office in either location. This tip isn't something he cooked up for shock value. By eliminating his office, he's been able to rid his life of the "stuff and messes" that interfere with productivity and increase complexity.
Why do you really have an office?
Have you ever stopped to think about what your office does for you? Is it more limiting than it is beneficial?
For most entrepreneurs, their office is where they'd admit to being the least productive. It's where they get bogged down in unfinished projects, phone calls to answer, emails to return—and every one of them is a priority.
Instead of being a place to focus, their office actually undermines their purpose, confidence, concentration, performance, and results. It becomes more of a security blanket than a place that offers inspiration and motivation—a place to go and hide from opportunity, challenge, and the use of their very best skills.
So how do you break free?
---
Looking for more tips and tricks on how to increase your effectiveness as an entrepreneur? Download The Entrepreneur's Guide To Productivity, and start seeing bigger and better results today!
---
The ideal workspace is actually no office at all.
Liberating yourself from your office and experiencing the freedom of not being bound to a particular space requires two things:
An effective support team. It's important to identify someone who will help maintain your "no-office" workspace; for example, a key assistant who will be responsible for managing your paperwork and filing it away. This allows you to feel confident that your files and resources are organized and accessible when you need them.

With a trusted team member in place, they can act as middleman between you and the requests and projects that may have been previously slowing you down. Work can then be about the developments you want to focus on daily as opposed to the minor issues that need attention when you walk into the office each day.

Physically getting rid of your personal office space. One of the most effective ways to go about doing this is to turn your current office into a conference room where there's no place to store or accumulate "stuff."

This includes moving your filing cabinets out, and putting in some comfortable chairs and a good conference table. And let others use your space when you're not in it so you can maintain its casual, communal atmosphere.
Doing these two things is one of the most strategic ways to focus on your unique skills and increase your productivity.
While not having an office may sound daunting, it's really very simple. It's about trusting your team and yourself in order to grow and become more efficient. For many entrepreneurs in The Strategic Coach Program, it's been one of the greatest productivity-enhancing actions they've ever taken. Getting rid of your office allows you to create the ideal workspace, where you can focus exclusively on growing your company and your wealth—instead of just having a place where you keep all your "stuff."