Do Your Talents Get You Into Trouble?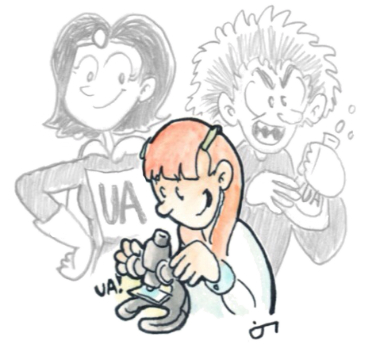 Unique Ability is a powerful force. What is Unique Ability exactly? It's a superior ability you have that other people notice and really count on you for. You're passionate about doing it. In fact, you can't not do it. It energizes you and everyone around you, and it also feels like there are limitless possibilities for growth if you just keep doing it. In essence, it's talent plus passion, and, like rock and roll, it's a combination not to be messed with. When you're in your "Unique Ability Zone," you are unstoppable: exponential results, shiny new opportunities, loads of fun, great teamwork, rainbows and unicorns, right?
Well, hang on a sec. Have you ever gotten into trouble for doing what you love? Maybe you're the idea person, brimming with the latest and greatest new ideas, but you've got no filter—so much so that your team doesn't know where to go next, and they waste endless hours starting new projects that never see the light of day. Or maybe you're the responsible team member who takes psychological and emotional ownership over every single thing you do. Great—you're productive! But you walk around with such a grumpy, tense look on your face that nobody in the office wants to come near you.
That's right, folks, as one of our clients said, "Every strength has a dark side, so you need to operate with a Jedi mindset."
Consider it one of your primary jobs in life to manage your Unique Ability. Part of this management is finding out how and why you get into trouble. If you're not sure, just ask your spouse, team members, or trusted clients. They'll tell you the truth if you're willing to listen! Strategizing these trouble spots and getting support from those around you will result in an even more powerful Unique Ability; a lot less pain, frustration, and wasted energy for all; and even greater results, satisfaction, and joy. And maybe even the occasional unicorn.
Do you ever get into trouble using your Unique Ability?
If so, how? And what's your strategy for staying out of trouble? Share with us in the comments.
Illustration by Hamish MacDonald.