For Coach Writers, All The Entrepreneurial World's A Stage: Backstage Pass with Myrna Nemirsky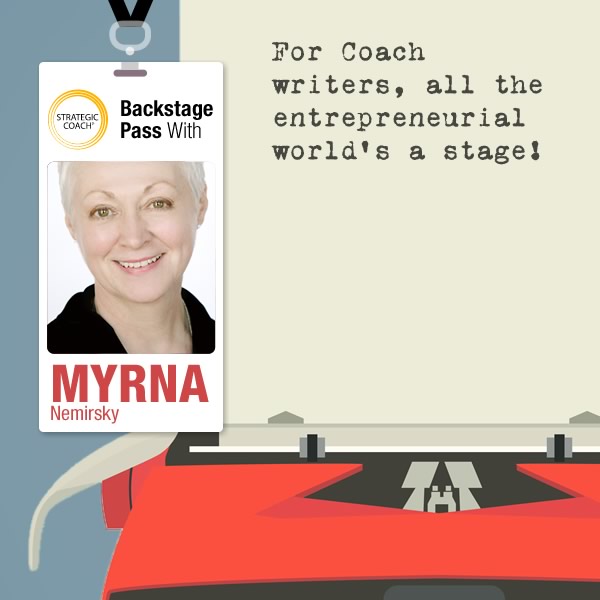 Background illustration © Yaviki | Dreamstime.com – Retro Typewriter Background Photo
In the early days of Strategic Coach, founder and lead coach Dan Sullivan, a former advertising copywriter, was our only writer. Then our company multiplied!
What to do! How to multiply Dan!
These days, we have almost a dozen people on our team who write for Coach in some form or another. We've devoted a lot of time to meeting, strategizing, and coaching to keep the Strategic Coach "voice" intact and consistent, no matter which one of us is writing. Of course, it changes to suit the platform, but each of us is always channeling Dan! (Yes, I can hear his voice in my head as I'm writing!)
In the process, we've discovered who is best at what, and that's where the writing assignments fall. Each one of us writes in an area where we have a specific talent, passion, and a lot of energy for—all ingredients for producing our best work.
Sound familiar? Yes, it's our Unique Ability® concept in action. Of course, there are times we have to stretch our comfort zone and pinch-hit for someone who's swamped with work, traveling, or otherwise unable to meet a deadline.
Being a former copywriter like Dan, I enjoy the writing I do for marketing and social media. The chatty, punchy, less formal style is a holdover from my advertising days, and I absolutely love it. As it turns out, that style of writing is perfect for Twitter and Facebook, for example, as well as for a lot of our marketing pieces.
Writing at Strategic Coach is a big part of what we call our Front Stage. It's just one of the many ways we deliver on a concept Dan created called The Front Stage/Back Stage Model®, which borrows from the world of theater. It's very simple: Everything that someone outside our company experiences with regard to us is Front Stage, and everything behind the scenes that makes the Front Stage happen is the Back Stage.
For example, we produce printed materials and multi-media for our workshops, events, and speaking engagements. We publish books. We create marketing campaigns, have a website, and are active daily on several social media platforms. And we often write back and forth with clients and prospective clients. That's a lot of writing, editing, and proofreading Back Stage to create the best possible experience (read "impression") Front Stage.
It's an important part of how people see, judge, and make decisions about our brand. When you look at it that way, even a decision about whether to use one word over another could be a deal-breaker.
Dan always says he wants to do everything in life "first class." I, for one, couldn't be happier that top-notch writing is championed as part of the Strategic Coach Front Stage.
Ring the curtain up!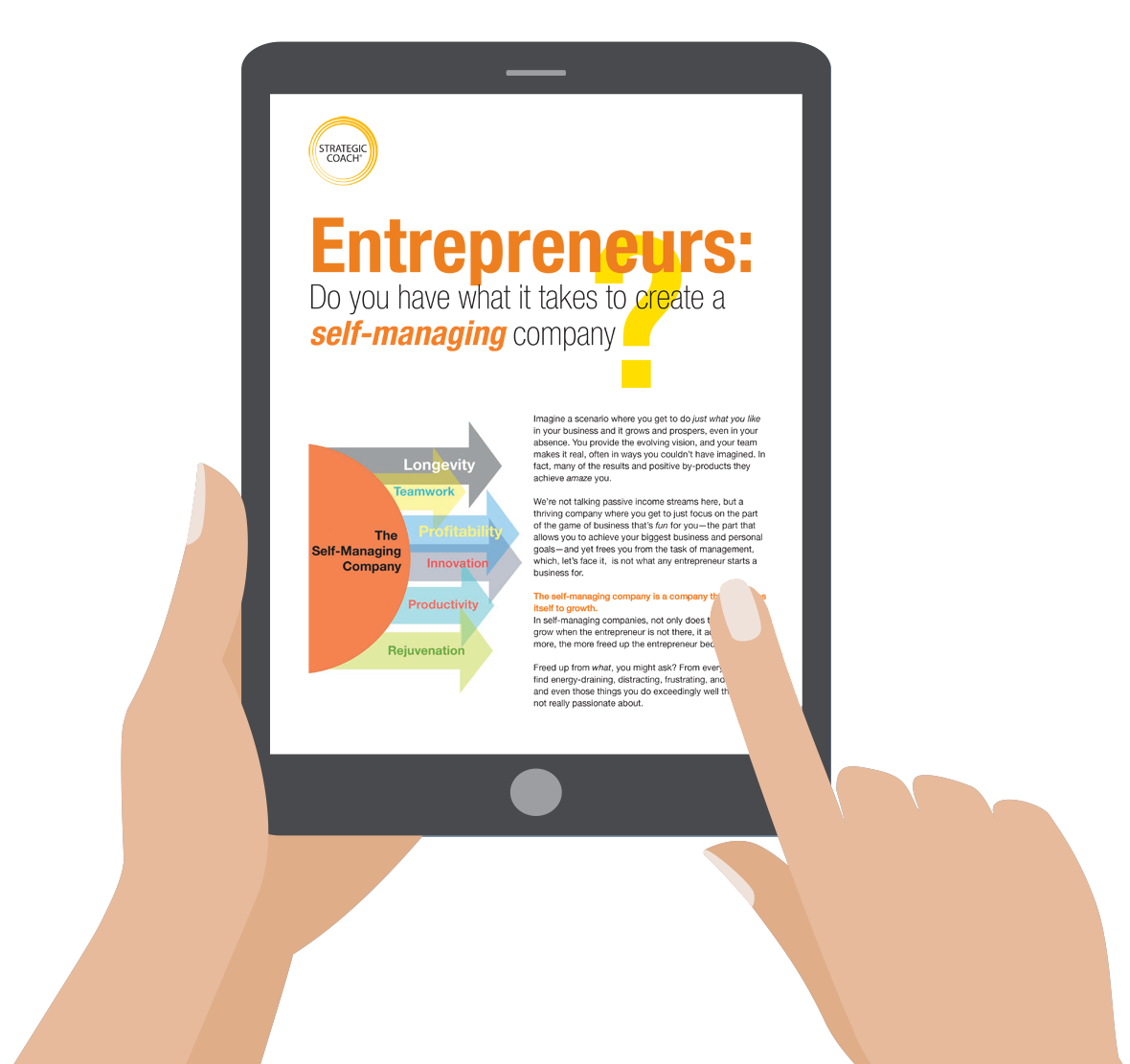 DO ONLY WHAT YOU LOVE, AND PROSPER
---
Discover if you have what it takes to create a company that manages itself to growth.
DOWNLOAD NOW »