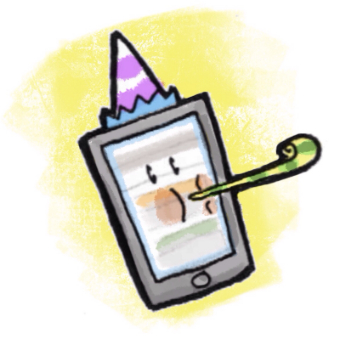 Okay, it's the new year, and you have a ton of things you want to achieve. We love that.
The thing is, people can't help but measure their achievements against perfection, and that throws them into what we call "The Gap": the permanent distance between the ideal and the actual.
Yeah, it's permanent. As in not going away.
This is actually a good thing, because it means that no matter how much you grow, you can always imagine something bigger and better to create. It's only a problem when you use perfection as the measuring stick for your progress.
This is why we created the WinStreak app. It whips your perspective around and reveals all the great things you've done each day. Instead of skipping over your accomplishments, you turn them into electricity — or, put another way, confidence.
The response to WinStreak for iOS has been great: We've had nearly 10,000 downloads and were named by Mashable as one of the "15 Underrated Apps Every Entrepreneur Should Use."
And now you can get WinStreak for Android too! It's free, so install it on your device and set yourself up to win every day in 2014!
What are your goals for 2014? How are you planning on staying on track? Tell us in the comments?
Illustration by Hamish MacDonald.