How To Celebrate Global Entrepreneurship Week, November 17-23, 2014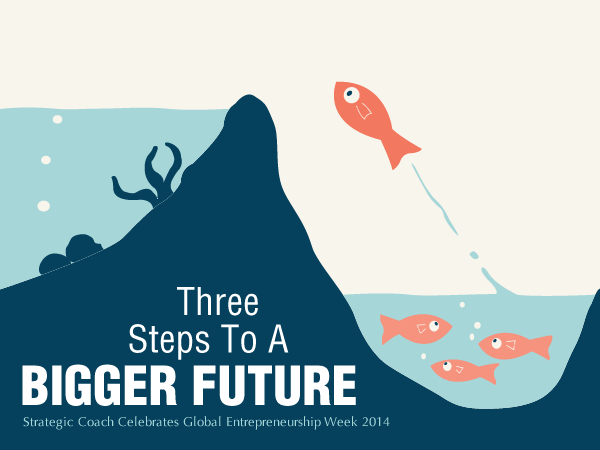 Entrepreneurs are the single most powerful economic and creative force at work around the world — so as far as we're concerned, every week is "global entrepreneurship week"!
Still, we're happy to join in the official celebrations for Global Entrepreneurship Week. It's much more than an excuse for sending flowers (though, we like flowers) — GEW.co showcases articles, activities, networking events, and other resources for business leaders around the world.
To keep the momentum going mid-week, here's a three-step process for entrepreneurs to achieve their bigger future:
Choose the future you want. Just choose — no explanation or justification is required. We want what we want and choose what we choose. So, choose the bigger, better future you want to head toward.
Decide what part of the past gets to come along. Some relationships, activities, and structures from your past aren't going to fit into the future you've envisioned. So, let your choice about the future help you make the decision about what to bring with you and what to leave behind.
Utilize the present to make the best possible progress. The future you've chosen gives you a lot of clarity about what to do now. Doing certain activities in the present is going to help you achieve progress on an ongoing basis and keep moving you toward your 25-Year Transformation.
Happy Global Entrepreneurship Week!