Leading Teams: Why It's Time To Start Trusting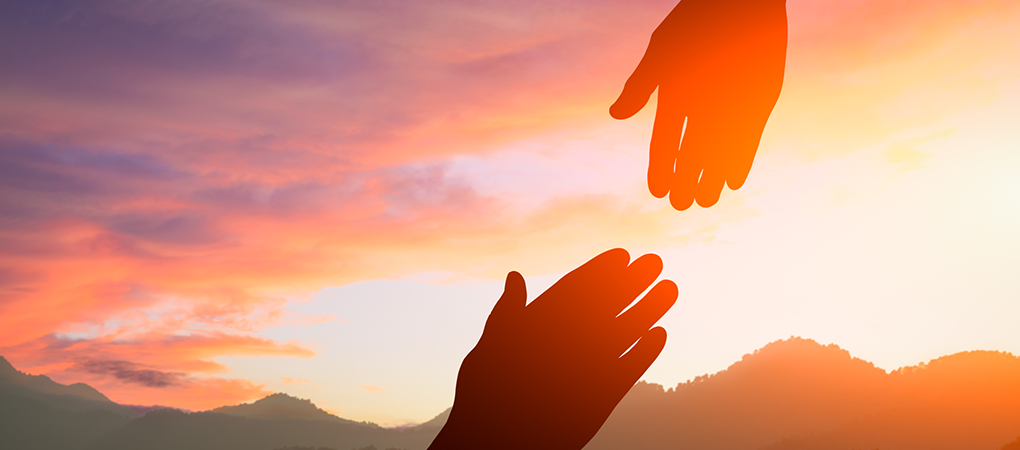 For a restaurateur, their chosen industry can be the best of worlds or the worst of worlds.
It's a profession that's endlessly creative, and the restaurant itself is often the fulfillment of an intoxicating, long-held dream. It's also one of the toughest and most competitive of industries, and it can be especially brutal on the business owner's personal life away from the business.
If we drill right down to the fundamentals, success depends heavily on the relationship between leader and team—the restaurateur in charge and their trusted team in control.
The perfect storm.
Our client, Lan Bradeen, is a young entrepreneur who is passionate about her work as owner and chef of a successful Sarasota, Florida, restaurant and lounge. But her passion and work ethic proved to be the perfect storm that almost washed away the very success she had created.
Fortunately, Lan realized before it was too late that she was on the fast track to total burnout, and she began to focus her energy on turning the tide—starting with a step back from work and a step forward as a true leader with trust in her team.
Here's her story—how she started, the thrill and the all-consuming nature of the restaurant business, and the courage she tapped into to turn her situation around. The story may be industry-specific, but the entrepreneurial lesson is universal.
An innocuous beginning.
Lan got into the restaurant business as a seventeen-year-old student to put herself through college. A couple of degrees later, she had her master's degree in acupuncture and Oriental medicine but found that her passion lay in cooking.
At the time, Lan was working at a well-established restaurant whose owners decided to cash in on a lucrative real estate market, so when they shuttered the business, Lan quickly made the decision to start her own business.
"I was twenty-eight years old, and, truthfully, I really didn't know any better. I knew how to cook, and I enjoyed the restaurant business, so I just did it," Lan confesses.
"Then I got stuck."
Lan immersed herself in the business and quickly got caught up in what she feels is a natural process for entrepreneurs building a business—getting stuck in work mode.
"If you have no training on how to be a good entrepreneur," she says, "you just get into work mode and start doing all the work. I was young and had this idea that I could do it because I thought I could do anything at that age. Nobody ever tells you that it's not normal."
The time of reckoning.
It was all working out great—until it wasn't. Lan cared so much about the business and her clients that, like many entrepreneurs, she felt she was the only one who could do what she was doing, which was everything. And, maybe with cause, Lan wondered whether her customers would be loyal to the restaurant if she weren't in the kitchen every night.
Then she realized that despite her passion and talent and work ethic, she couldn't keep up her current pace forever. But where was the future of her business if she couldn't be there every night?
"I needed somebody to say that it's OK to take time off, but I didn't have anybody around me to approve of that. Until I connected with Strategic Coach, I had never heard anyone say that I could take time off, and the business would be OK," Lan says with a laugh. "Now it makes so much sense, I can't believe I couldn't figure that out myself!"
Leading teams: Everything and everyone grows.
With a new perspective, Lan now clearly sees that stepping back from her restaurant and leading the team to take more responsibility for growing the business was necessary. Not only was it the best way for her to regain her life outside of work, it had to happen in order for her to become a better leader.
Now, with a much-needed infusion of energy and creativity as a result of taking guilt-free time off, she knows it was the right move not only for the business, but for everyone involved, customers included.
Yes, there were some team members who weren't up for a growth game, and they chose to move on. Her current team is made up of leaders who want to learn and help grow the business.
And, yes, there has been a bit of pushback from some customers who are upset when she isn't in the kitchen every night, but Lan is focusing on the customers who are in love with the dining experience as a whole that she's created.
---
"Free time opens up much more than just time."
Click To Tweet
---
Free time opens up much more than just time.
Lan's first strategy for taking free time was to go "cold turkey" and go into hiding for the day. That scared a lot of people on the team, so she explained that she would be available if they were really afraid they would be making the wrong decision.
But she also reminded them that she needed the time away, that she would be taking the call reluctantly, and that she really wanted them to try to do things themselves, learning in the process. In the end, those who were respectful of her time loved the opportunity to grow and become leaders in the business.
"It's trial and error," she says. "You leave, you find out pretty quickly what went wrong, and then you use that opportunity to put a process in place to prevent it happening again. There's always the fear that your business is going to implode, but it won't.
"I admit that it was a slow and tricky process, but so worth it in the end." In fact, Lan warns that when you start taking free time when you haven't had time off in a long time, it becomes highly addictive.
---
"Your team will reflect how you are as a leader. Step up your game, and they will step up theirs."
Click To Tweet
---
From isolation to liberating teamwork.
When she was doing it all, Lan felt isolated, as many entrepreneurs, regardless of industry, do. Now, with team members she trusts and can rely on, she feels supported and liberated. And, in the process, she has become the leader and mentor she knew she had to be.
"When you trust and let go, and your team really steps up to the plate, it's good for everybody."
STOP DOING ACTIVITIES THAT IRRITATE YOU.
---
Discover a simple strategy for eliminating boredom and irritation, and increasing your energy and enjoyment in your work and life.