Mr. Shmooze: The Art and Science of Selling Through Relationships by Richard Abraham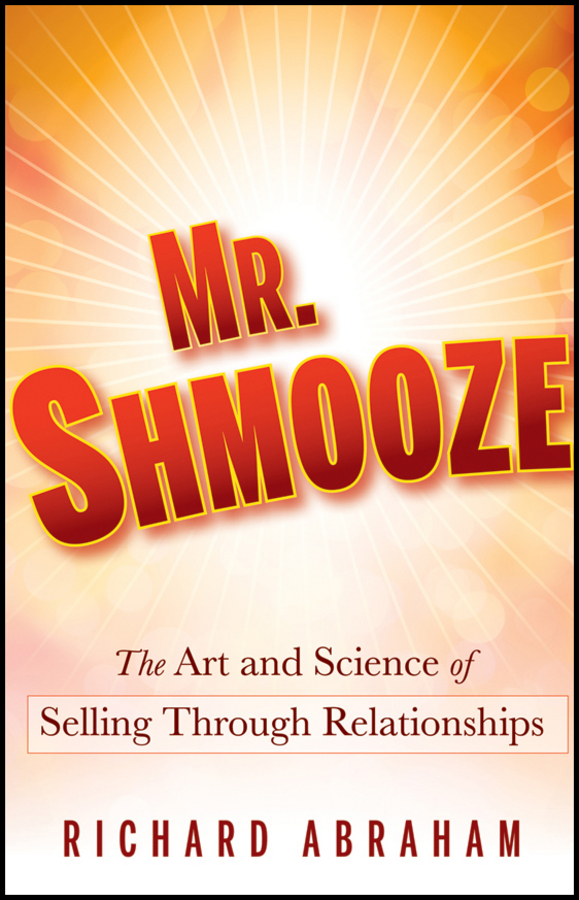 Cover of "Mr. Shmooze: The Art And Science Of Selling Through Relationships" by Richard Abraham.
Three clients had recommended this book to me, so it quickly made it to the top of my reading list. Thank goodness! Mr. Shmooze tells the story of a very successful salesperson (a composite of several real people) and how he approaches life, relationships, and sales.
I was completely inspired by the clarity and enthusiasm of Mr. Shmooze's approach. It's based on always creating value, elevating the experience, and bringing positivity and passion to everything you do. Ultimately, "selling is giving."
I had the wonderful opportunity to interview Richard Abraham, a knowledgeable sales coach and speaker from the Chicago area. During our conversation, he revealed even more wisdom about selling and what it takes to be a great salesperson. Be sure to have a listen!
Everyone can benefit from this abundance-minded thinking. It's a book you'll want to share with your friends and your team.
DISCOVER A WORLD OF LIMITLESS POTENTIAL
---
How you choose to view the world is up to you. Learn the language of abundance and accelerate your success.
4 STEPS TO AN ABUNDANCE MINDSET »