Paulette Sopoci on Unique Ability® Teamwork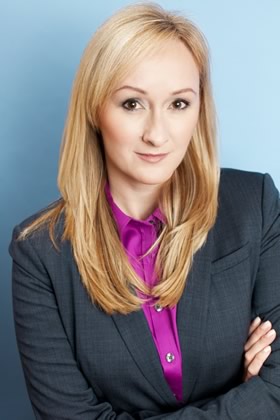 Paulette Sopoci isn't doing what she was supposed to do: In 1990, she was hired to be Strategic Coach's receptionist and pick up the phone. Today, she's still picking up the phone—as a top senior salesperson and speaker. How did that happen? Paulette shares her story.
What were you initially hired to do at Strategic Coach®?
I was hired as a receptionist. I also helped set up the workshop rooms. At that point, we did it by laying out photocopies, one by one, at every seat around the tables, and Dan used an overhead projector. [Today, the company produces full-color materials, and Dan uses multimedia projectors and an interactive SMART Board.]
You worked with your sisters. What was that like?
That was an interesting experience. My sister Susan was in sales, and I started out working under my twin sister, Dorie. Dorie really knew her stuff, and in the Kolbe system, she's long in "Fact Finder" and "Follow Thru"—very detail-oriented. So I tried to mirror her as much as I could, because I thought that's what was needed.
The one part I loved about being on reception was dealing with clients—interacting with them, nurturing and developing our relationship. It was such a fun part of my life. Every break and lunch hour, I was in the workshops, schmoozing with the clients.
I also worked in graphics, managed Babs and Dan's schedule, did bookkeeping—whatever needed to get done. It's as if they recognized that I hadn't quite found my spot in the company, but knew my heart was with them, so they kept encouraging me to try something new.
When I completed my first Kolbe A index*, it came back very similar to Dorie's, and Babs and Dan had a sense of, "Hmm, I'm not sure this is really you." They figured I was trying to answer the questions like my twin sister. So I retook it and kept reminding myself—as they say at Kolbe—to "respond as you would if you were completely free to be yourself."
When I got my results back the second time, a light bulb went off in my head: "Oh my God, this is who I am." It was so liberating. And Babs and Dan immediately started thinking in terms of sales potential.
I always feared that, though, because I saw my sister Susan working on straight commission and couldn't imagine doing it myself. I mean, at twenty-one, all you want is beer money and rent money, right?
So what was the turning point?
Babs and Dan went away to Cape Cod every year for a couple of weeks, and one year, Susan decided to join them. Before she left, she approached me and said, "Get on the phone while I'm gone and see if you can sign anyone up for the Program." I figured, sure, why not?
When I did it, I felt like, "Oh my goodness, this is the answer I've been waiting for. Just give me an opportunity to do this!" Over the next few months, I kept going, building up my confidence and excitement. Connecting with our clients every day fed my soul. And on January 26, 1995—this was an important date in my life—I made the leap, and I've been a salesperson ever since.
How have you stayed motivated for 20 years?
There are three reasons: First, I get to just show up and be in my Unique Ability all day long. My world is supportive and delegated to the point where I get to do that.
I also work for a company that's constantly growing and evolving, on the forefront of new thinking and new ideas.
Finally, I get to implement the Program in my own right, so I get to take advantage of Free Days

and have a great quality of life.
So, Unique Ability, a growth-oriented company, and Free Days—bam! That's a massively bigger future. Why would I want to go anywhere else?
Why wouldn't an entrepreneur try to build a Unique Ability Team?
The sad part is that some entrepreneurs feel like they don't have enough time, or just don't want to put in the effort for their team members.
What I saw with Babs and Dan is that they knew my heart was in the right place—they just needed to keep encouraging me to discover what my Unique Ability was.
We're always open to our team members trying things, so job descriptions get thrown out the window. It's just an old, bureaucratic idea that you have to have something on your business card. Instead, Babs and Dan's approach is, "Let's find great people who have a bigger future, who have a Unique Ability and want to grow, and support that. Let's find activities they can do in their own unique way."
It's an evolving process, and it doesn't happen overnight. There's constant learning and discovery. And it's rare to have an employer make that kind of investment in you—which is another reason people love to work at Strategic Coach.
It's better to know what a team member's Unique Ability is, and if it's not in alignment with your company, then send them on their merry way—and be okay with that. Because that's going to open the door to someone who does have a Unique Ability for that responsibility. And your company's going to grow as a result.
*Kolbe A

index is a trademark of Kathy Kolbe and Kolbe Corp. All rights reserved.