The Many Benefits Of Online Communities For Entrepreneurship (& Why They're Important)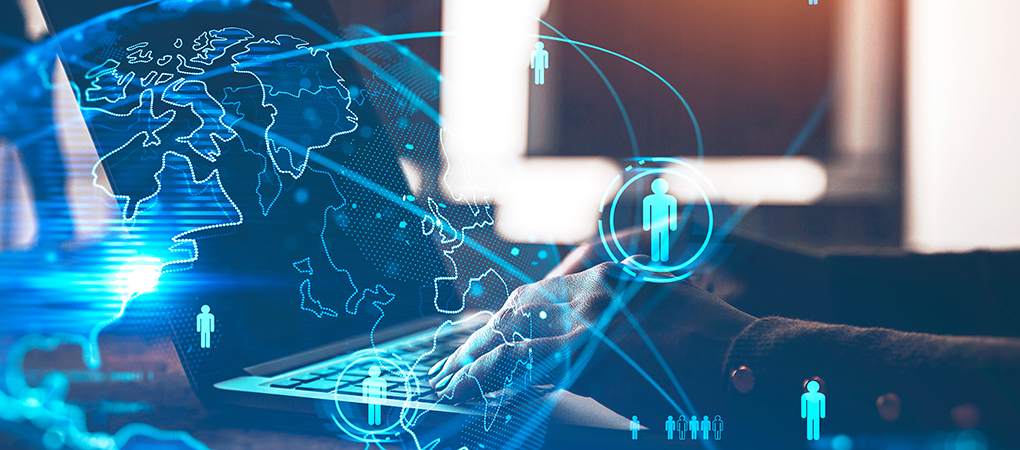 If you're like me, you're probably getting a little tired of being on Zoom all day. "Zoom fatigue" has become a real problem over the past few months as everyone has been forced to switch to remote work.
But, is it just me, or is no one talking about a SOLUTION to this problem?
Zoom provides a lot of benefits, but too much of it can lead to diminishing returns. I've found the key to combating zoom fatigue is to set clear boundaries around what we give our attention to. That doesn't mean shutting Zoom off entirely, but it does mean figuring out what to say "NO" to and what to say "YES!" to.
As our Strategic Coach community has shifted online, we're noticing that there are many benefits of online communities for entrepreneurship during this time. While everyone feels "Zoomed out," we also need these online communities more than ever.
In a world where everyone is competing for our attention, we need to prioritize the things that will provide real benefits and a real ROI (both return on investment and return on involvement). One of the major benefits of entrepreneurship is having the freedom to choose how you spend your time—don't let Zoom take that away from you!
So let's take a look at how to prioritize the time we spend on Zoom, some of the benefits of online communities for entrepreneurship, and how to make virtual workshops just as valuable as their in-person counterparts.
How to prioritize your time on Zoom.
I'm encouraging everyone to do a quick inventory of the time they spend on Zoom to determine which activities actually deserve their time, attention, and energy.
Start by listing all of your Zoom meetings, as well as seminars, conferences, and workshops. Then ask yourself, "Who do I want to be a hero to?" and "Who deserves my Zoom attention?"
Nowadays, more than ever, we need to take care of ourselves. Personal growth and development is a huge part of entrepreneurship, and it's important to prioritize the activities that will provide real benefits and help us grow.
I think what you'll find is that many of your Zoom meetings aren't necessary, don't provide clear benefits, or aren't furthering your growth as an entrepreneur. We need to be incredibly intentional with regard to where we devote our time and attention on Zoom.
Even switching a few Zoom calls to phone calls can be huge for combating Zoom fatigue. The fewer Zoom meetings you have each day, the more engaged you'll be for the ones you do have.
The benefits of online communities for entrepreneurship.
Entrepreneurs need to be focusing their time and attention on things that will help them generate new ideas and give them energy. One of the key benefits of any entrepreneurship community is that you can bounce ideas off your fellow entrepreneurs and develop new insights from the conversations you have.
At Strategic Coach, we're finding that those who are thriving in entrepreneurship right now have figured out how to provide even more benefits to their customers during these changing times. So, what better way to spend your time on Zoom than talking with some of those entrepreneurs in an online community?
There are many benefits of online communities for entrepreneurship during this time, but the overarching benefit we're seeing is that entrepreneurs are able to see what's working and what isn't.
As an entrepreneur, you need to adapt to this new normal by providing more benefits to your customers, adjusting your business model, and future-proofing your business. Online communities are one of the best ways to accomplish this by allowing you to brainstorm new ideas, see what's working in other niches, and reframe your thinking.
When you're auditing your time spent on Zoom, remember that workshops, seminars, and conferences related to entrepreneurship have many benefits. Even if it seems like there are bigger fires to put out in your business, online communities will give you the tools and thinking you need to not only put out many other fires, but set your business up to thrive for the future.
---
Ready to experience the benefits of an online entrepreneurship community for yourself? Book your Discovery Call today to find out how our community can be a resource for you.
---
Your support system.
Entrepreneurship can be lonely. Now, more than ever, entrepreneurs need a support system they can rely on. Online communities provide a number of concrete benefits—brainstorming, sharing tips and tricks, etc.—and there's something to be said for belonging to a network of like-minded people.
Many entrepreneurs find that they can't speak freely about their businesses with their family and friends. They feel as if no one truly understands what they're going through and what it's like to walk in their shoes.
Joining an online community is a great way to not only boost your business and growth as an entrepreneur, but belong to a community where you can truly be yourself, celebrate your accomplishments, and get advice from top minds.