Tip Of The Week: A Company Full Of Leaders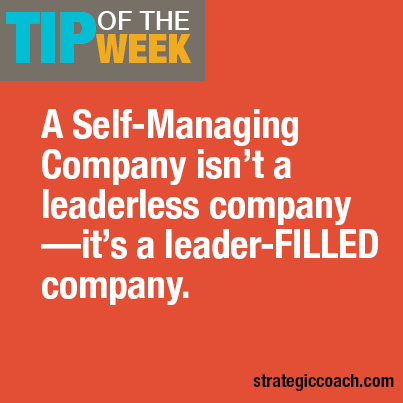 Tip Of The Week:
A Self-Managing Company isn't a leaderless company—
it's a leader-FILLED company.
Delegate an activity that you don't like or don't do particularly well, and you give someone else the chance to apply their talents and take ownership of some small piece of your overall process. This new responsibility draws out their devotion and genius.
Meanwhile, you get to concentrate on providing the "big picture" and doing what you're a genius at.
FREE EBOOK!
---
Learn 8 key strategies for exponential growth and true freedom as an entrepreneur from top entrepreneur coach Dan Sullivan.
DOWNLOAD "THE SELF-MANAGING COMPANY" »