Tip Of The Week: A Sure-Fire Method To Build Abundance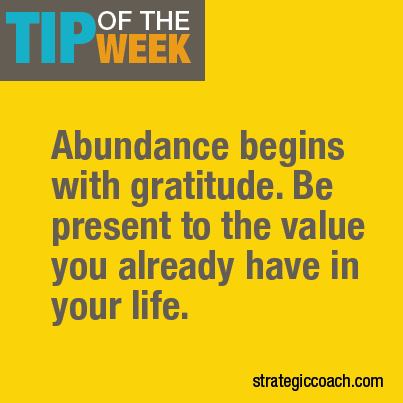 Tip Of The Week:
Abundance begins with gratitude. Be present to the value
you already have in your life.
As Dan Sullivan says, "What you appreciate appreciates." In other words, there's nothing like gratitude to make you aware of all the valuable resources and relationships around you — and that awareness gives you a chance to nourish them and increase their value.
What do you appreciate in this moment? Tell us in the comments!