Tip Of The Week: Beyond Managing Your Time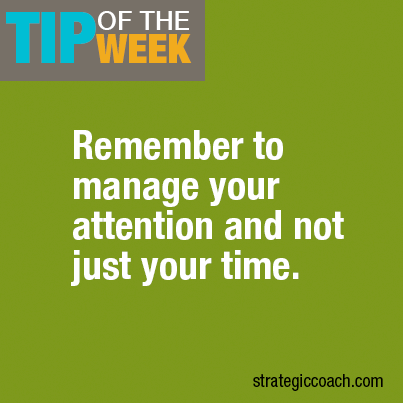 Remember to manage your attention and not just your time.
As an entrepreneur, you're not rewarded for the time and effort you put in, but for your results. And every result you've created in your life so far started with a thinking process. So when you direct your attention through high-level strategic thinking, you immediately improve your use of time, and your actions become more focused, effective, and significant.