Tip Of The Week: Develop A Team That Grows Together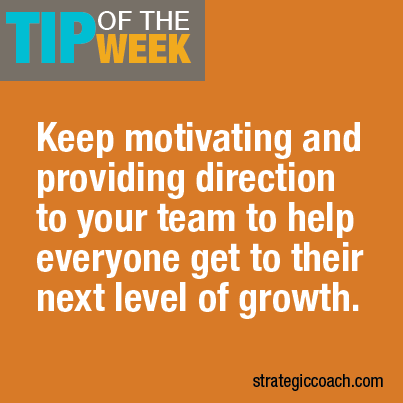 Tip Of The Week:
Keep motivating and providing direction to your team
to help everyone get to their next level of growth.
Support is attracted to purpose, so when you lay out a clear and compelling vision of where you want to go, you let everyone around you know not just where you want to go, but how they can help you get there.
Any person who wants to expand their capabilities and opportunities will get the message—and understand what they need to do to win in the game you've described.