Tip Of The Week: Does Your Team Know Who Your Top Clients Are?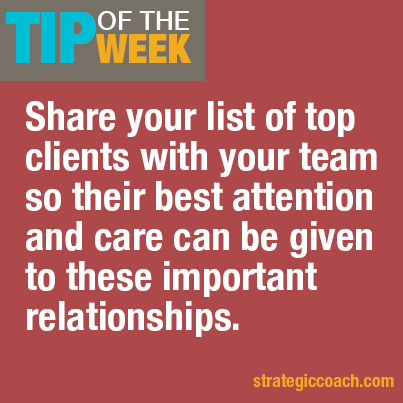 Tip-Of-The-Week:
Share your list of top clients with your team
so their best attention and care can be given
to these important relationships.
Of course you want to create a great "Front Stage" experience for everyone who interacts with your business, but some people appreciate, reward, and refer you more than others do.
Let your team members know who these extra-special people are so they can help you nurture those relationships.