Tip Of The Week: How To Choose Among Overwhelming Opportunities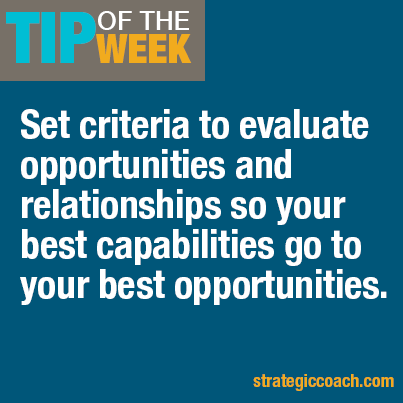 Tip-Of-The-Week:
Set criteria to evaluate opportunities and relationships
so your best capabilities go to your best opportunities.
There are so many things you can do, so many things you could do—how do you choose among these opportunities? By setting criteria!
Having trouble deciding what your criteria are? Here's great place to start: Which of your activities and relationships are the most productive and profitable? Your answer to that question gives you a template for choosing where to invest your time and get the best returns.