Tip Of The Week: How To Deal With Negative Experiences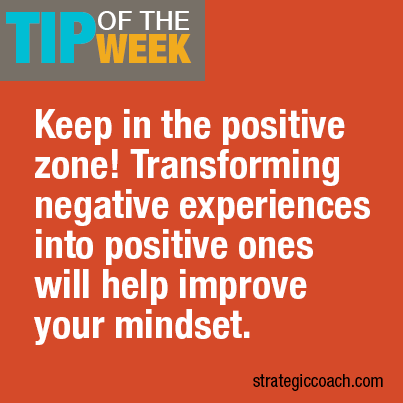 Tip Of The Week:
Keep in the positive zone! Transforming negative experiences
into positive ones will help improve your mindset.
Complaining, venting, and worrying might feel like action, but they distract you from the productive, enjoyable, and profitable things you could be doing instead.
The next time you find yourself in a negative frame of mind, flip it to the positive by asking, "What am I grateful for? What's the lesson to learn here? What better thing is possible?"