Tip Of The Week: How To Stay Relevant In Your Market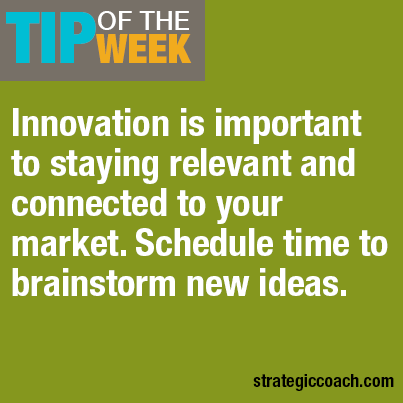 Tip Of The Week: Innovation is important to
staying relevant and connected to your market. Schedule time to
brainstorm new ideas.
As the mathematician Gödel said, you can't truly understand a system from within it. Likewise, if you want to create innovations and breakthroughs in your business, industry, or market, you need to step back from your day-to-day activities.
Give yourself the mental space to imagine possibilities without worrying about immediate application, to question your worldview and assumptions, and to speak with others outside your specialty. This is the realm in which you'll discover what everyone else is too busy to see.