Tip Of The Week: Inspiration Begins With Gratitude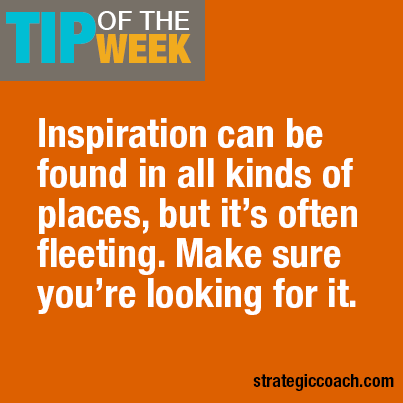 Tip-Of-The-Week:
Inspiration can be found in all kinds of places,
but it's often fleeting.
Make sure you're looking for it.
The world is constantly creating enormous capability on your behalf. The trick is to be tuned in so you can see it and take advantage of it. This begins with gratitude. Without that mindset, you don't have any awareness of your resources and opportunities. But when you have it, you suddenly appreciate—and can make use of—all the forces that are working in your favor.