Tip Of The Week: Take Charge Of Your Habits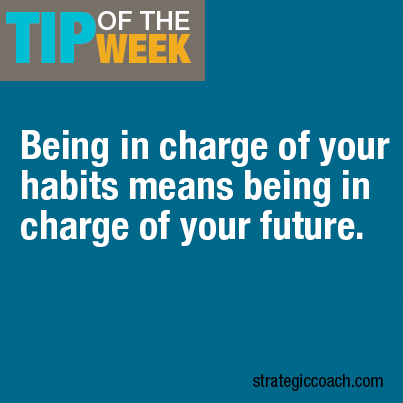 Being in charge of your habits means
being in charge of your future.
The future exists here and now in the form of the actions you take, moment to moment. If your actions aren't consistent with your "big picture" vision, you undermine yourself and confuse others. Line up a series of small wins, though, and they'll add up to a big result.