Tip Of The Week: The Secret To A Great Conversation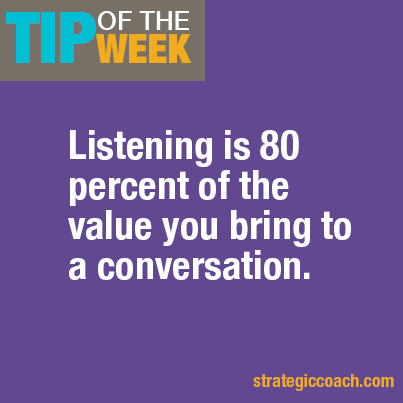 Tip Of The Week:
Listening is 80 percent of the value
you bring to a conversation.
If you want to be fascinating, just ask people about themselves—because that's their favorite topic! It's also the best way to discover what they're most excited about, afraid of, and motivated by. If you want to create value they'll appreciate, this is precious information.