Tip Of The Week: Uncovering Instinctive Genius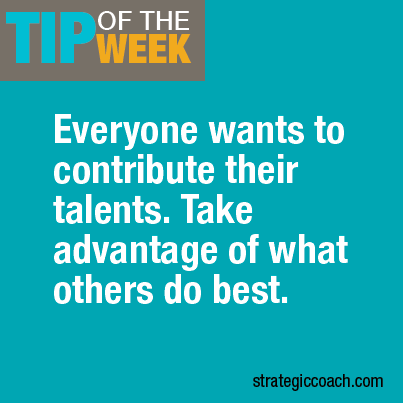 Tip Of The Week:
Everyone wants to contribute their talents.
Take advantage of what others do best.
Every human being on the planet arrives with unique natural talents and instincts, and we're always at our happiest and most productive when given a chance to use them.
It may take some time and investigation to uncover someone's instinctive genius—but it's there. And if you're the one who takes interest and provides a platform for that talent, the return on your investment will be exponential, even if pursuing that passion means they have to leave you at some point. In the meantime, you can create great things together.