Tip Of The Week: What To Do When Things Go Wrong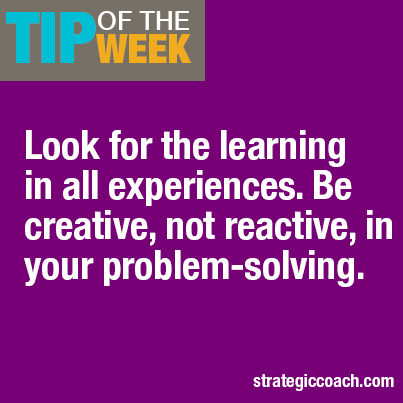 Tip Of The Week:
Look for the learning in all experiences.
Be creative, not reactive, in your problem-solving.
Assigning blame really does nothing to make a situation turn out better the next time — which is why we just skip that part when we're reviewing our experiences at Strategic Coach and go straight to the part where we learn something.
So many of our entrepreneurial clients have found their biggest breakthroughs in a big breakdown. A partner leaves the firm, the market — or even the weather — completely wipes out the business, and a much better, more successful practice is created out of that void.
Every situation — positive or negative — contains valuable information when you move past the initial emotion and ask, "What worked? What didn't work?"
As the saying goes, "Good judgment comes from experience — and experience often comes from bad judgment."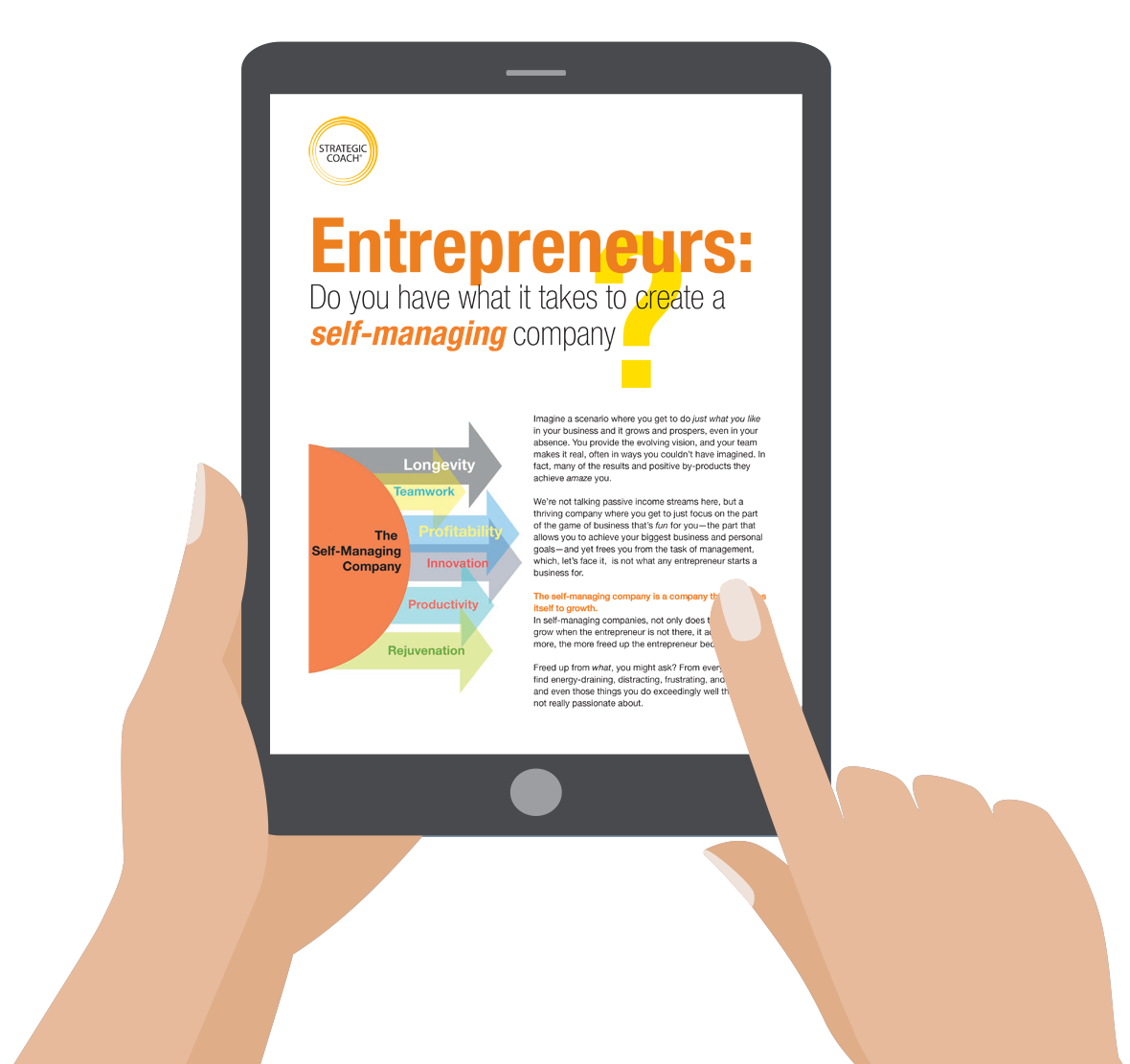 DO ONLY WHAT YOU LOVE, AND PROSPER
---
Discover if you have what it takes to create a company that manages itself to growth.
DOWNLOAD NOW »