Tip Of The Week: What To Do With Doubtful Thoughts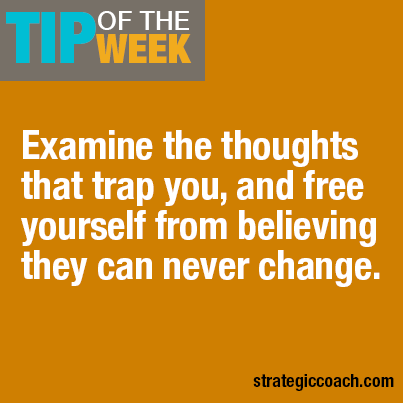 Tip Of The Week
Examine the thoughts that trap you, and free yourself
from believing they can never change.
Our minds tend to act like sports commentators—except that we, the players, can hear them and get derailed by what they say.
In a business context, people are justifiably wary of anything that sounds too "woo-woo" or touchy-feely, but there's no denying that the quality of your thoughts determines what you can and cannot do in life. After all, every action you take begins as a thought in your mind.
Even highly accomplished entrepreneurs are subject to negative thinking, as is often revealed in our workshops when a participant voices one of their doubtful, limiting thoughts.
Dan has a funny way of dealing with this: He says, "Well, that's a thought."
In that moment, the doubter—and everyone else in the room—suddenly recognizes this thought for what it is: not reality, but a construct, one mental model out of an infinite number of possibilities.
And then they have the opportunity to choose a better one.
So the next time your brain says something particularly critical or unhelpful to you, stop and say, "Well, that's a thought," and see how your mind immediately opens up to other—better—possibilities.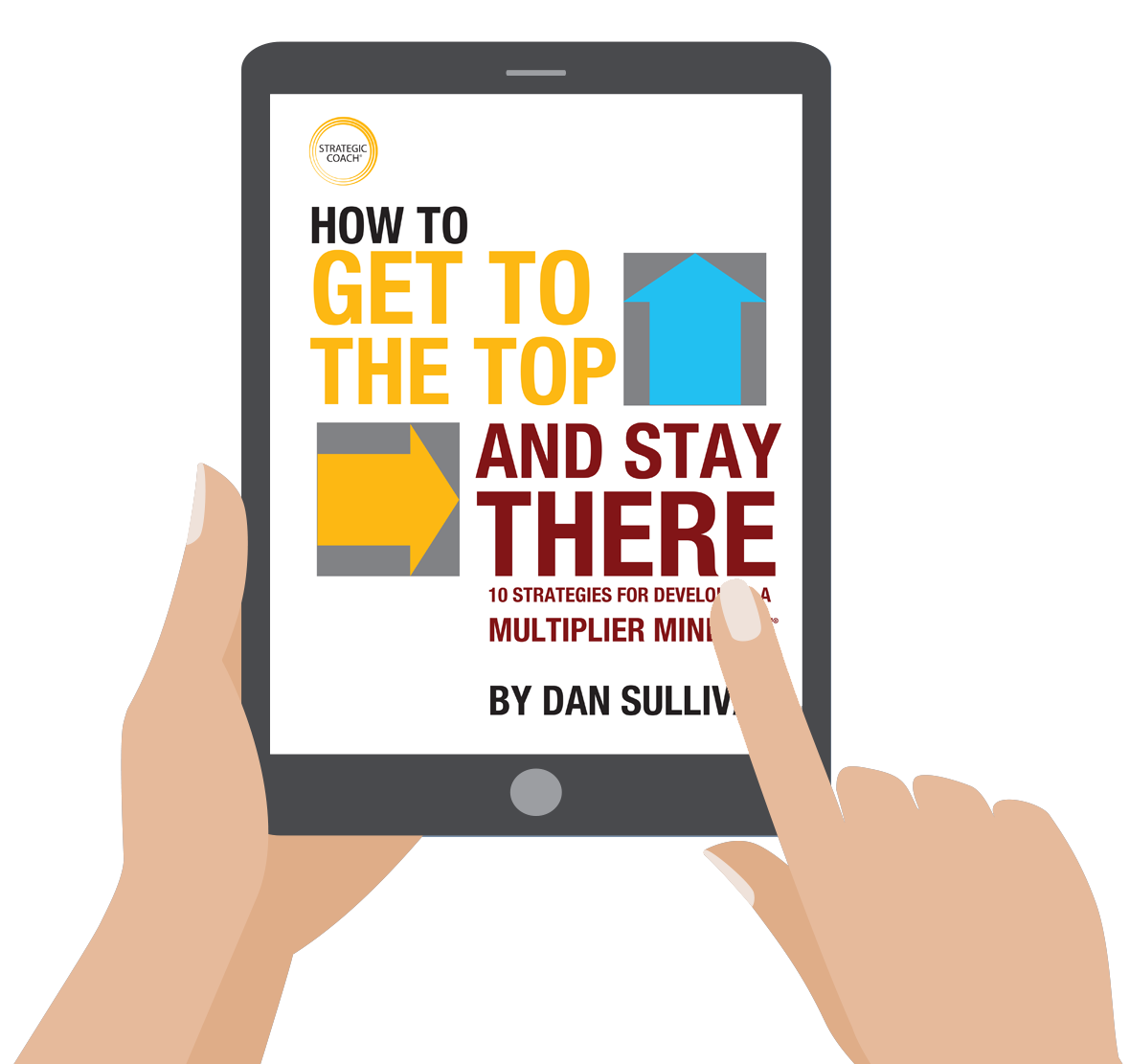 HOW TO GET TO THE TOP
---
Discover 10 strategies top entrepreneurs use to multiply their results in every area of life — for life!
GET THE FREE GUIDE »