Tip Of The Week: What To Do With Obstacles
Turn your obstacles into strategies. Overcome resistance
with strategic thinking!
People count on you for your ability to create solutions where they only see problems. You can teach your team members to do this, too, by helping them recognize that every obstacle can be transformed into new and better strategies, actions, and results.
Give them the freedom to strategize—and only come to you with the problem and their solution to the problem.
With their newfound entrepreneurial mindset, in time, they'll be better able to leverage you and become self-managing.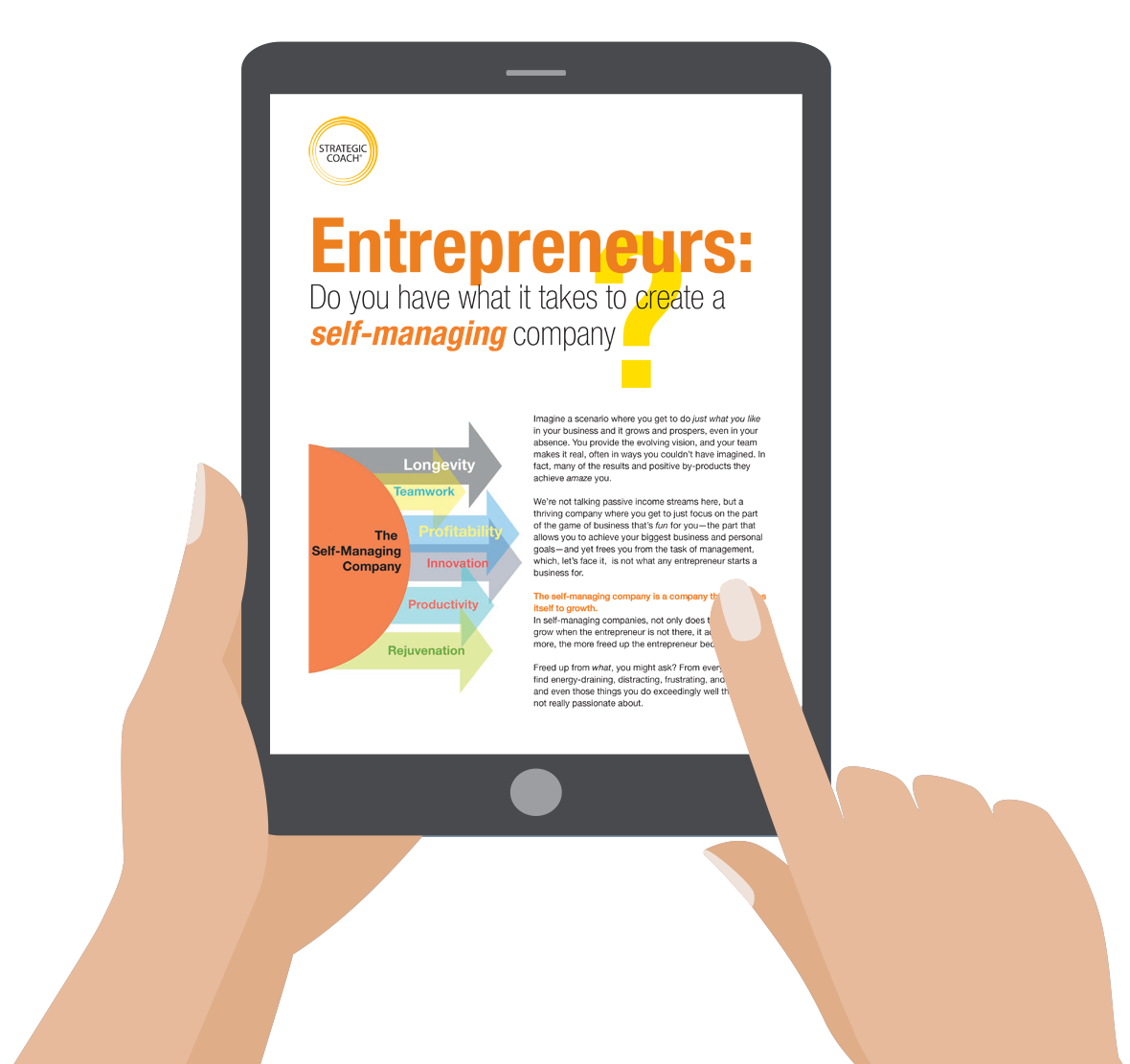 DO ONLY WHAT YOU LOVE, AND PROSPER
---
Discover if you have what it takes to create a company that manages itself to growth.
DOWNLOAD NOW »