Tip Of The Week: Why Be Specific About Your Goals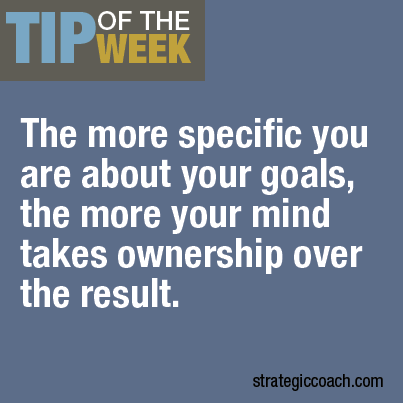 The more specific you are about your goals, the more your mind takes ownership over the result.
Our simple motto for entrepreneurial success is, "Make it up, make it real, make it recur."
The moment you make up a big vision of what you'd like to achieve, your mind goes to work on identifying the relationships, capabilities, and opportunities that will make it happen. And when you communicate that vision in terms of specific goals, you let others know how they can be part of your accomplishments.