Tip Of The Week: Your Front Stage Experience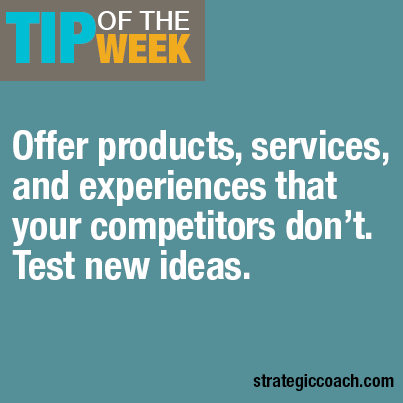 Tip Of The Week:
Offer products, services, and experiences that your competitors don't. Test new ideas.
Let your competitors exhaust themselves trying to be everything to everyone. Let them race to the bottom in price wars. All you need to be concerned with is how to be more and more useful to the people who've already proven—in the form of checks—that they appreciate what you do for them.
You aren't concerned about what your competitors are doing. You're listening to your best clients and customers, then using your wisdom and creativity to create unique experiences tailor-made for them. Others may try to copy you, but they'll always be two steps behind.