Use Your Ability To Transform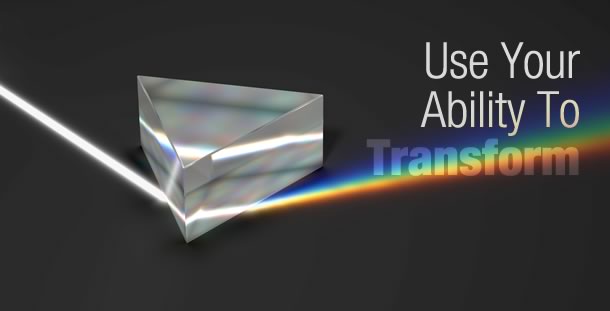 Two centuries ago, French economist Jean-Baptiste Say wrote that an entrepreneur is someone who "shifts economic resources out of an area of lower and into an area of higher productivity and greater yield." In other words, as an entrepreneur, you transform resources in a way that makes them more valuable than they were before. These "resources" aren't limited to material things, but also include relationships, processes, networks, and ideas.
So, rather than identifying yourself by the industry you operate in or by any technical skills you've developed, it helps to remember that you have this other great advantage and gift. Most people accept the world as it's presented to them, but you've already proven that you have the exceptional ability to see how things could be better and then bring about that positive change.
In celebration of Global Entrepreneurship Week, which begins on November 17, we're hosting three online presentations that will show you how to make the most of your power of transformation.
Join us in celebrating entrepreneurs!
Date: Tuesday, November 18, 2014
Time: 11:30 a.m. – 12:00 p.m. ET
Date: Wednesday, November 19, 2014
Time: 11:30 a.m. – 12:00 p.m. ET
Date: Thursday, November 20, 2014
Time: 11:30 a.m. – 12:00 p.m. ET
Photograph © Charon | Dreamstime.com – Prism Optical Rainbow Spectrum Light Ray Photo