We're All About To Discover The Importance Of Self-Confidence In Entrepreneurship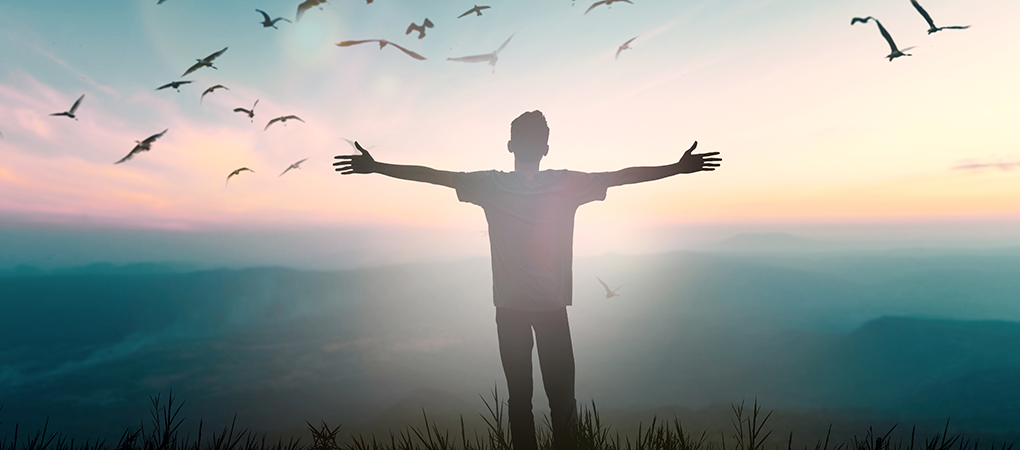 The next few months will be a massive test for entrepreneurship. Between the Coronavirus, the economy, and businesses everywhere being forced to work remotely, these are tough times.
Now, more than ever, we'll all discover the importance of self-confidence in entrepreneurship.
When you have self-confidence, you can learn, adjust to, and accomplish anything you set your mind to. When you don't have it, you feel overwhelmed, doubtful, and everything is difficult. Self-confidence is the one trait above all others that gets us through times of crisis.
What is self-confidence?
When we talk about self-confidence and entrepreneurship, it really comes down to having the ability to transform fear into focused thinking, communication, and action. Self-confidence is what will allow you to turn obstacles into opportunities, weaknesses into advantages, and setbacks into breakthroughs.
Once you understand this, it's easy to see the importance of self-confidence in entrepreneurship. And it's even easier to see why self-confidence will be the key to getting through this crisis (and any others that follow).
What many people don't realize, however, is that self-confidence is something you have complete control over. It's not a trait you're born with-you can build self-confidence readily and regularly.
Here are two strategies you and your team can implement to get started right now.
1. Get into a positive headspace.
Before you can build self-confidence, you have to get into the right headspace. We have a daily exercise called The Positive Focus that you and your team can use to start focusing on wins. If there's one thing I've noticed in the world of entrepreneurship, it's that we often focus on everything that's going wrong. Now, more than ever, we need to focus on what's going right.
To do this exercise yourself, simply make a list of five specific achievements—areas in which you've made progress, either large or small, personal or business. Write down why this is important to you and what you can do next to build on that achievement.
You'll find your self-confidence improving immediately and your anxieties about the future (or the present!) will start to diminish. Do this exercise for 21 consecutive days, and you'll make reinforcing and protecting your confidence a habit.
2. Design your own self-confidence system.
A self-confidence system draws on your own knowledge about what makes you feel confident and packages it as a custom-designed tool you can use to build your confidence and maintain it throughout your life of entrepreneurship.
First, ask yourself what gives you confidence. Your answer can include activities, relationships, actions, and achievements—big or small. In the world of entrepreneurship, this might mean making a sale, putting out a new marketing campaign, or a successful new hire. On a personal level, this might mean eating well, sleeping well, exercising, or looking your best.
Once you've done that, write your ten best confidence habits on a piece of paper. This becomes the basis for your self-confidence system. You know that when you do these things, you'll feel more confident. It's that simple.
And because this system is built for you, by you, it's easy to follow. I suggest keeping your list visible and looking at it every day. If you can incorporate those ten habits into your daily routine, you're guaranteed to improve your self-confidence day after day.
In the world of entrepreneurship, this can be an incredibly useful tool. Share it with your team so they can understand and support the things that give you confidence. If everyone on your team completes it, you can all support each other and build each other's confidence.
In times of crisis, this simple exercise can help you and your entire team stay in good spirits and push through to come out even stronger on the other side.
---
Our "Scary Times" Success Manual was created to help entrepreneurs navigate through times just like this, with ten strategies that will allow you to focus on opportunities for growth and progress no matter what's happening in the world. Download it for yourself.
---
The self-confidence cycle.
The beauty of establishing self-confidence is that it's a self-fulfilling prophecy. As you progress through your life of entrepreneurship, your self-confidence will build upon itself. Before you know it, you'll feel equipped and ready to take on any challenges that face you.
Self-confidence is the key to entrepreneurship. It's what allows us to challenge norms and step into the unknown without fear. It gives us a feeling of certainty and the ability to take action in a constantly-changing world.
Self-confidence will get us through this crisis, just as it has gotten us through all the other crises we've faced.