Who's At Coach: Jana Danielson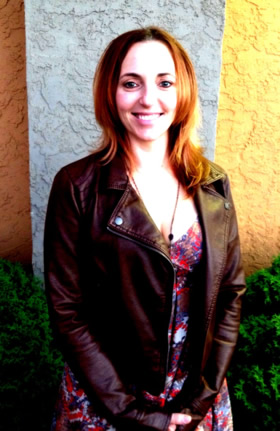 Name: Jana Danielson
Business: Lead Pilates and Wellness
Birthplace: Norquay, SK
Current Location: Saskatoon, SK
First Job: Driver Services Representative at N Yanke Transfer, a transportation company located in Saskatoon.
The best invention in the world is: Pilates, of course! Having a body that allows us to lead the quality of life we aspire to is empowering.
My greatest skill is: The ability to be creative in my line of work and then having the know-how to take the ideas and turn them into reality. I love researching new concepts and ideas and making them fit my business.
I'm most inspired by: My parents. Growing up in an entrepreneurial family, I think you take for granted the life lessons you are a part of each and every day. Learning the value of hard work, treating people with respect, and knowing how to be confident with yourself and your decisions are just a few of the lessons they have instilled in me. They have provided me with a solid foundation to be successful in life and in business. I hope my husband and I can do the same for our children.
The best decision I ever made was: To follow my passion and switch careers from business consulting to opening Lead Pilates. I still use all my business education and experience that I had. I feel so fortunate to get up each morning and love what I do.
Wildest goal I've ever set for myself is/was: To throw my hat in the ring to be named "Carnival Queen" of Norquay, SK, in 1982. I had to raise money for our town's recreation centre, and the candidate who raised the most won (plus got 10 percent of the money we raised as incentive!). I was in Grade 3, and no one in elementary school ever ran for Carnival Queen against the high school girls. But guess what! I won! The crown kept slipping down my head because it was too big.
My biggest advice for new entrepreneurs is: Three points: 1. You are not going to know all the answers—surround yourself with good people that you trust to help you fill in the blanks in areas where your skill set may be stretched. 2. For entrepreneurial parents, I like to think of family and work as a teeter totter. There are going to be times where your family is going to take precedence but there may be times when it is "heads down" business. When you accept the teeter totter analogy, then chances are you won't have the sense of guilt around your family. This has helped me tremendously. 3. Take advantage of your Free Days*!
In 10 years, I will be: The mom to three grown men (which may mean spending less time at the hockey rink!), living in a city that has seen tremendous growth and provided the opportunity to grow my business, and having 30 percent more Free Days to spend with my husband.
*Free Days

are part of the Strategic Coach® tool, The Entrepreneurial Time System®. A Free Day

is a 24-hour period free from all work-related thinking and activities.