Why It's Important To Always Protect Your A-Players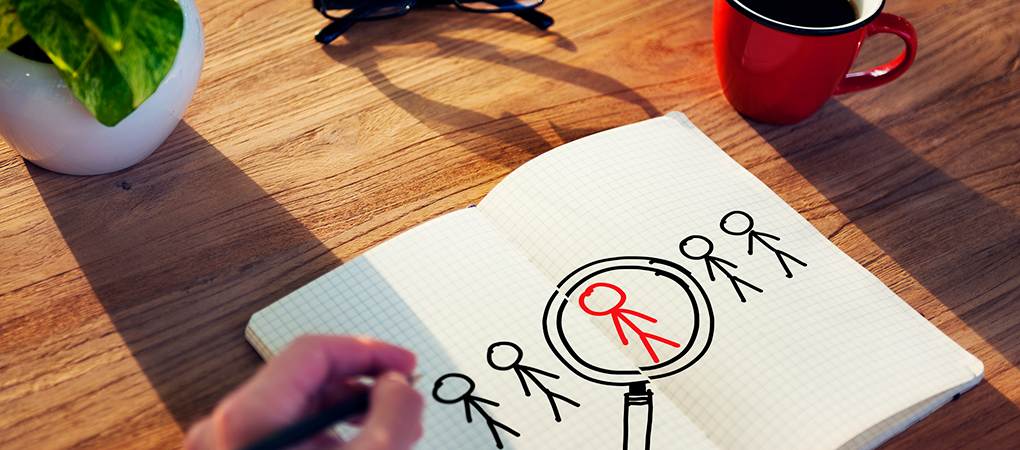 As originally published on Forbes.com
I'm passionate about developing successful teams, especially entrepreneurial teams, in which everyone is contributing, engaged, productive and profiting. How do you achieve that? What are the benefits? What happens when it isn't working, and how do you fix it?
Seeing your team through an ABC lens.
The term "A-player" comes from Dr. Brad Smart and his son Geoff in the book Topgrading: How Leading Companies Win by Hiring, Coaching, and Keeping the Best People. He uses the term "A-player," along with Bs and Cs, as part of a successful hiring system he's created and written about extensively.
What I find particularly interesting is the impact of not dealing with the issues that Bs and Cs can create in a business — to the detriment of A-players.
The players (and how to recognize them).
For our purposes here, my definitions stray slightly from Dr. Smart's, but are in the same vein of thinking:
A-players are committed, engaged, talented, contributing, and productive. They show up, volunteer, and don't complain.
B-players can sometimes find their passion and connection and go on to become A-players, but they can also go in the other direction, devolving to a C.
C-players put in minimal effort, contribute little, often aren't very good in their roles (though they might once have been) and can be complainers. For one reason or another, we've kept them around.
Ideally, you coach and manage people to be their best selves at work, but you only have a certain degree of control over that. The team member also has to decide whether they're going to show up.
"Batteries-included" A-players need your protection.
At Strategic Coach, we describe A-players as having "batteries included." They come with their own power pack and don't have to plug into anyone in order to be successful. Paradoxically, because As are pretty much self-managing, they're also easy to take for granted. They don't need as many pats on the back or as much support.
Contrast that with your "squeaky wheel" C-player and you can see a dynamic unfolding that frequently has As at a point where they'll leave the company — unless they can see leadership recognizing the problem and doing something to correct it.
I'd like to be clear that my strategy is never to solve a problem by decimating a team. But if there is someone who is consistently disruptive, underperforming, or wrong for their role, that does need to be addressed.
It may mean letting the person go, but it can also mean moving them to a new role for which they're more suited. My ultimate goal is that everyone on your team becomes an A-player!
Keep your antennae tuned.
Be aware that an A-player surrounded by B- and C-players can be a very real danger. The unvarnished truth is that all-stars want to play with other all-stars.
To add to the problem, your best team members are typically the leaders out front pulling the others along with them, often cleaning up messes along the way — not a very productive use of your best players' time.
Don't wait for the bombshell resignation of an A-player to happen; instead, check in with them regularly, see how things are going, and ask the right questions.
Keep in mind that they're so used to plugging in, figuring things out, and getting things done on their own, it's not really in their nature to complain or ask for help. The truth is that they do need us to protect them.
Can't A-players just ignore the others?
Yes, but only for so long. Appreciate that these are highly productive, efficient team players who are skilled communicators and who have designed a system that works for them. Suddenly, their system is interrupted by a team member who takes things offside continually and at great cost — complaining, creating distractions, and causing friction. Friction creates drag, momentum is lost, and progress comes to a standstill.
---
Friction in a teamwork setting creates drag, momentum is lost, and progress comes to a standstill.
Click To Tweet
---
When we're not aware of what's going on and don't step in to fix the problem, we send two messages to our A-players. One, they feel that all their contributions aren't truly appreciated — and perhaps never will be. Two, they see our inaction as not upholding the standards and values we've set in place — things like honesty, integrity, and providing a first-class experience to clients.
Whatever our standards or values around behavior, when they aren't upheld by everyone, the standards go down and our best people start to disengage. Why continue striving only to be dragged down by those who not only put in minimal effort but also don't buy into the company values?
Prevention is better than a cure.
Here's how I'd suggest taking action to protect your best team members.
Figure out why you're not taking action. A clarifying question to ask yourself is whether this is how you want your best people to be spending their time.
Make time for your A-players. Meet regularly to keep up to date on the teamwork front. What's working and what's not? Take their input seriously, listen carefully, and don't shoot the messenger.
Appreciate their commitment and the work they do, and be sure they don't feel taken for granted.
Have a conversation about their goals and what's important to them in terms of growth — then help them to achieve and grow.
Give them the support they need: technology, people, and access to resources. Sometimes it means giving them the autonomy they need.
Bottom line: Don't take your most capable, contributing team members for granted. They need to know that you're supporting them. When you take good care of them, they'll take good care of you.
FREE EBOOK: 12 STRATEGIES TO HELP YOUR TEAM SUCCEED
---
Give your team the most fun, fulfilling, and rewarding experience of their working careers!