Why Perseverance Is The Greatest Antidote To Entrepreneurial Failure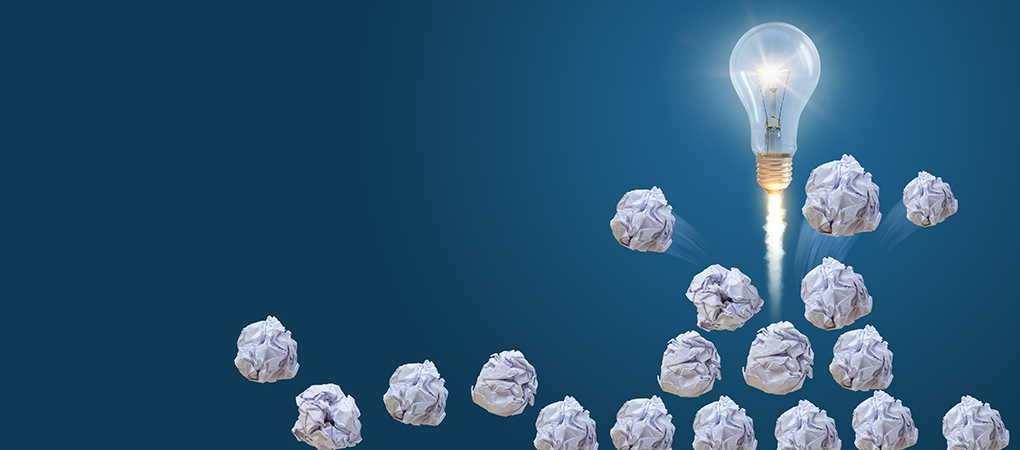 Even though Strategic Coach entrepreneurs represent over 60 different industries and dozens of countries and cultures around the globe, and are as different as they could be as individuals, the majority share one common trait: perseverance.
Is this is a "chicken first or egg first" situation? Do persevering people become entrepreneurs, or do entrepreneurs, by the very nature of their environment, learn perseverance?
Whichever one is true, to be truly successful, every entrepreneur would do well to embrace their natural perseverance or work on developing this useful capability as they move forward.
Entrepreneurial failure and perseverance.
Strategic Coach founder and creator of The Strategic Coach Program Dan Sullivan speaks from experience when he says that failure is something every entrepreneur experiences, simply because they're always trying out new ways of doing things — new ideas, new products, new services, new experiences.
This is an environment ripe for failure. And fail, entrepreneurs do.
So how is it that some entrepreneurs pick themselves up, dust themselves off, and get right back to figuring out what will work and succeed, while others won't or can't?
They have perseverance, yes. But they are also more open to the fact that failure in their world is pretty much a given. After all, in any new endeavor, you don't have the experience yet, and you haven't developed the knowledge or planning skills needed.
However, going in with, first, the mindset that failure could likely happen, and, second, to see failure as one of the greatest teachers in any given situation is an almost guaranteed framework for success.
Failure, then, becomes an important learning tool and gives perseverance a boost.
---
Failure is an important learning tool.
Click To Tweet
---
Using the power of failure — and perseverance.
One of our truly inspiring associate coaches, Kim Butler is a highly successful entrepreneur who founded and owns Partners for Prosperity, a nationwide financial services firm.
Kim became an entrepreneur because she didn't like to follow the rules that were so solidly entrenched in her industry. She never wanted to feel like she was stuck in a box. Instead, she prefers to create an environment where there's continual growth, where the truth is being told, and where the focus is on results.
"To me, it's about growing all the time, challenging all the time, and every single day, you can figure out whether you're getting results or not, and then you can adjust," she says.
Kim believes that when you're not getting the results you were planning on, being open and nimble enough to shift your thinking, take a new path, and improve is the solution to continuing growth. These are all key values for Kim, and it made total sense to her to put those into play in the business world.
This is an entrepreneur's dream, but it's also one that courts failure. Kim is as comfortable as one can be with this way of life because she recognizes the power of failure.
"In any endeavor in the human world, there are failures, and it's always about how you choose to deal with the failure. As an entrepreneur, you get to deal with failure a lot more often than people who are protected in a corporate or bureaucratic world. But, this is where growth happens," Kim says.
Fourth time's the charm: a story about perseverance.
Kim shares a story about failing three times on a project and still deciding to give it one more shot. It involved creating an event that would showcase her organization and provide great value for attendees. As she learned, events are difficult, and her first attempt was okay, but just okay.
But because they got some momentum going, Kim felt they had to do a second year, which she described as "okay-plus-one, but it wasn't okay-plus-ten." She was done. She reasoned that it wasn't her main business, and she had a lot of other great opportunities where she could go out and create value for people.
Despite that line of thinking, Kim found herself committing to a third year. "Just enough people told me how helpful it was and how much they enjoyed it, that I picked up the pieces and went on again."
And again, she was disappointed in the result and decided that she really was finished, yet she saw the event through for the fourth time. And that was the charm. "We finally got over the hump. I feel like that event has wings now, and it's because of a choice of perseverance. But it's also about listening and adjusting, constantly adjusting, along the way."
The entrepreneur's freedom to choose.
Kim acknowledges how fortunate entrepreneurs are to have the freedom to make choices, something that might not be possible in other worlds. Of entrepreneurs, she says:
"When you feel there's something you want to create, and you're following your heart, and you're serving and listening to your community and adjusting, you'll want to choose to overcome failure. You'll choose to cross those bridges, hike up that mountain one more time, and survive that valley one more time — all of these are choices. But when you're past it, that's where all the good is created.
"I think that having the humble confidence to make a strong choice and include the failures actually makes that choice even better."