Working From Afar: Backstage Pass With Hamish MacDonald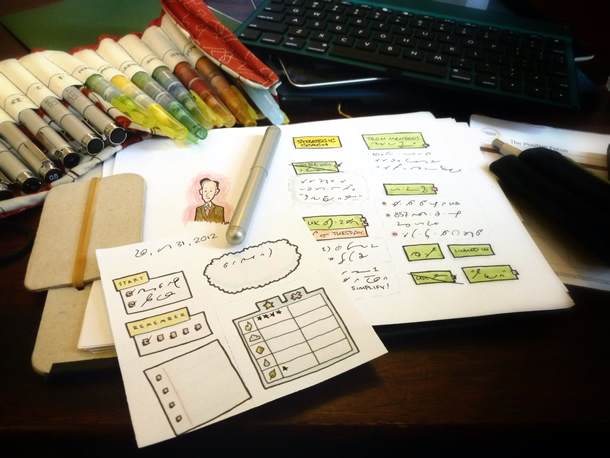 In 2001, I got on a plane and left Canada for good. I'd enjoyed working at Strategic Coach® for two and a half years, but destiny called, and, after a tearful farewell party, I was on my way to Scotland.
Well, it didn't quite work out like that. I did go—I do still live in Scotland and love it here—but my relationship with "the Coach" was more resilient than I'd imagined.
A real, lasting relationship.
Dan and Babs, the company's founders, constantly surprise me with the ways they support their team members' passions, even when those have little or nothing to do with someone's job—like the time Dan bought copies of my first novel for everyone in the company.
This very personal, genuine support instills a deep feeling of friendship and dedication in the company culture and makes for long-lasting relationships. Even those who do leave for good tend do so with a feeling of gratitude for how much they've learned and grown from their time at the Coach.
I'm grateful that Strategic Coach considered me valuable enough to hold on to. What follows is my advice to you if you're an entrepreneur who doesn't want to lose a valuable team member to a big life change. With the right—if unconventional—arrangement, you may still be able to work together.
The work has to support it.
Of course, a long-distance relationship will work only for certain kinds of roles. So before the person leaves, you have to honestly figure out how it will work or if you're just hanging on because you like each other. "Out of sight, out of mind" comes into play here: Some of your other team members might forget to use this person as a resource since they can't just pop their head around their office door.
For this relationship to last, you need structures to keep it in existence. In my case, I have a weekly Skype call with my project manager and my editor. I also travel to Toronto twice a year, working on-site at Coach HQ for a few weeks, where we have intensive meetings, set up new projects, and generally recharge our relationship.
They have to be that sort of person.
The introvert/extrovert distinction is a crucial one: Some people get their energy from others, so working alone will make them feel alienated and isolated, and they'll naturally drift toward other work that lets them be in others' company.
I've often wondered if I should take a job in a corner store or pub to get into the "real life" of this place. But a decade of freelancing has made me—as Dan says of entrepreneurs—"unemployable." I couldn't give up this freedom or do work that didn't have the sense of purpose the Coach is charged with. And I like working on my own; it gives me space to do the thinking that writing requires.
That said, I half-jokingly refer to self-employment as "a form of mental illness." I've had to devise 857 different tricks to get my mind into a state that produces work—versus, say, watching a movie over a huge cooked lunch, or falling into a Google trance and investigating vitally important topics like platypus venom. (I kid you not: they're venomous. If you worked at home, you'd know that.)
For your field agent to be successful, they have to be someone who enjoys supplying their own daily motivation.
Meet each other's needs.
I'm blessed with a project manager who stands between me and all the people in the company with writing requests. She prioritizes the jobs so I can focus on composing copy, then shares the end results with me so I can have a sense of completion and reward. My editor fires me up with a sense of clarity and purpose about our message. And Dan and Babs keep making up big, meaningful games for us to play.
What does your team member find most personally rewarding? The more you can build this into their work, the deeper their commitment will be.
Of course, it's not all about them. You need to get value from this relationship too, so it's important that this person understands your goals and objectives and is aligned with them. It probably helps if they've been around your business for a while, so you can trust that they "get" your style, methods, and values.
Alleviate their survival fears with clear terms.
No matter how much we love our work, pay is an important part of it. If your team member feels insecure about their remuneration, they may start moonlighting or searching for something more predictable.
At the beginning of our new arrangement, I submitted timesheets to the Coach. It was a daily panic, making sure I clocked up enough legitimate billable hours to earn a living. Creativity doesn't mesh well with panic, so I inquired about these timesheets and it turned out that everybody thought somebody else was looking at them. Nobody really cared about the hours I put in; what mattered was the content I could generate. (We call this shifting from the "Time-and-Effort Economy" to "The Results Economy.") So we scrapped the timesheets and I was put on a monthly retainer—sweet relief!
What kind of compensation structure will you use with your far-flung team member to hire their total focus? And what kind of accountability measures will assure you you're getting your money's worth?
The best of one world.
I'm finishing this article at a table in an old, grey sandstone pub in the North Highlands. The Strategic Coach team in Toronto will just be arriving at work, making their coffees and breakfasts in the café. Because we have our relationship, communication, and systems in order, they get results from me that seem to happen magically offstage, and I get to do my dream job from afar.
Have you found somebody you don't want to lose? With a little imagination and flexibility, you won't ever have to say goodbye to them—no matter what life throws in the way.
What has been your experience with off-site team members?
Do you have team members who telecommute? How has that worked for you and the team? We'd love to hear your stories in the comments!