How To Put Your Unique Skills And Abilities To Good Use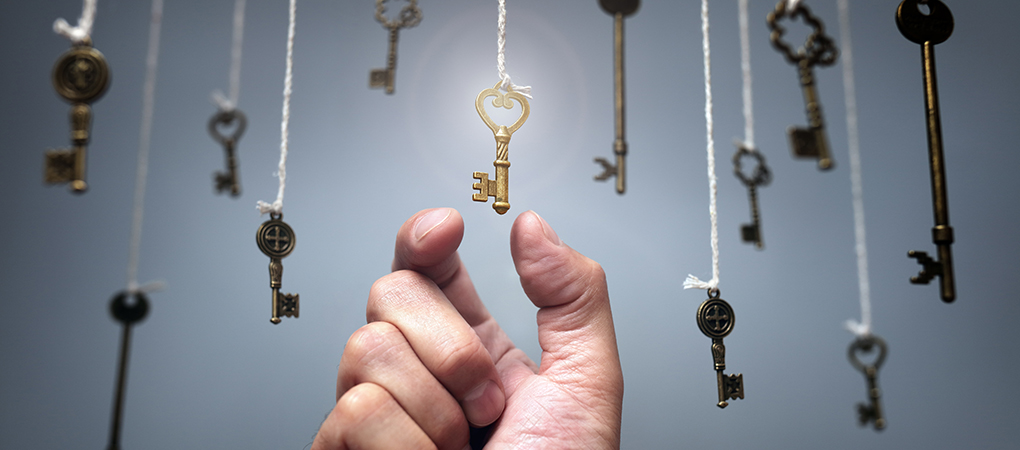 Part of living a fulfilling life is knowing who you are.
That's why we're passionate about helping people and their teams discover their Unique Ability® and gain clarity on what makes them distinct individuals. It's liberating when you realize that your contribution to the world is unlike anybody else's.
But understanding your Unique Ability is just step one.
Step two is figuring out how to apply and implement this newfound knowledge in your daily life. Once you've clearly defined your Unique Ability, then what? You have all this validation about who you are, but how do you make it practical? How do you align and design your life around your unique skills and abilities?
Here are three strategies you can use to break through to the next level:
1. Use it as a strategic filter.
Use your awareness of your natural talents and strengths as a filter for choosing which activities to engage in. When you start consciously sifting out the responsibilities that don't make the best use of your natural talents and passions, it reduces frustration, keeps you out of trouble, and speeds up your progress and momentum.
Make a point of doing more of the activities that use as many dimensions of your unique skills and abilities as possible. This is a more strategic use of your time and it's also how you can make your biggest contribution. Filtering how you spend your time keeps you closest to your best self and leads to exponential results.
---
"Filtering how you spend your time keeps you closest to your best self."
Click To Tweet

---
2. Determine what kind of support you need.
Now that you're more aware of how you strive and the activities that suit you best, make it your goal to spend as much time doing those things as possible. The power in this is that it also indicates what kind of team you need to leverage you, so you can hand off those things that are draining your energy.
Do an overview of all your current activities to help you figure out where you want your next delegations to be. Operating in your Unique Ability gives you permission to free yourself up for the things you love most.
3. A tool for bigger growth.
Uncovering your Unique Ability is the start of a much bigger adventure. Once you're clear on your unique skill set and best habits, ask yourself what guardrails you need around you and how you can do the things that come naturally to you even better or with new or different audiences. Can you apply your Unique Ability to new activities? How can you hone each of your talents?
Actively managing your Unique Ability is the key to future growth. Not only will it be enjoyable to expand on your talents, you'll also tap into new ways to use your abilities. And you'll never get tired of doing this because you're improving on the activities that already provide you with energy. This is the answer to experiencing massive growth.
Recognizing how you show up in the world is extremely empowering. Reaching new levels of satisfaction and achievement requires the courage to make changes to your routine and be willing to take risks on new ways of doing things. This is a never-ending process but one of the most rewarding journeys you'll embark on in life. Take your Unique Ability seriously and use these strategies to better align your life with it.
UNIQUE ABILITY® 2.0: DISCOVERY
---
We all have a Unique Ability®—the way you create ever-evolving value in the world—but can you define yours?
GET YOUR COPY NOW »