30 Entrepreneurs On 30 Years Of Strategic Coach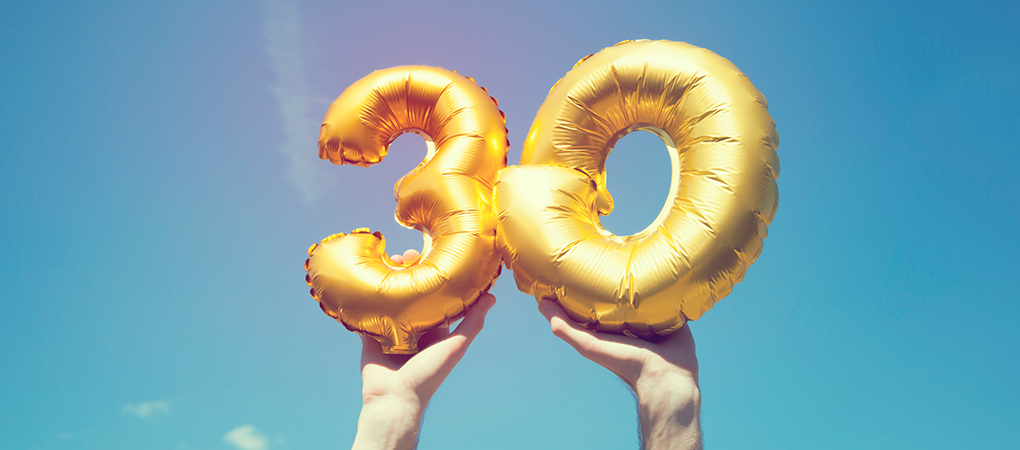 What's one thing you've done every year for 30 years?
For many entrepreneurs, it's attending Strategic Coach workshops.
So as we enter our thirtieth year of expanding entrepreneurial freedom, what better time to reflect on and celebrate those who've been with us since the foundation years.
Here's how it all began.
Where we started.
"The secret of getting ahead is getting started." Mark Twain
Strategic Coach was born in 1989.
It began through a collaboration between Dan Sullivan and Babs Smith, who before then had been leading their own lives and businesses. After a chance encounter and realizing a strong connection, they shared the inclination that together they could create something much greater.
That something would be Strategic Coach—a partnership rooted in Dan's ideas and in Babs's love for structure and mind for business.
Together, they didn't build just a business, but one of the world's premier coaching programs for entrepreneurs—a community where entrepreneurs could come to expand their entrepreneurial freedom and no longer feel alone.
This is 30.
In the early stages, Strategic Coach wasn't unlike most other new businesses, with a small team of core members hustling to bring to life the vision they believed possible.
And that they did.
Today, Strategic Coach has locations worldwide, we've worked with over 18,000 entrepreneurs, and we're home to a huge network of team members and game-changing entrepreneurs.
What's most prominent, though, is not how Coach has changed but the ways it's stayed the same. Dan and Babs have always put the company's core values first and made sure that whatever direction the business takes, they're in total alignment with each other.
The Strategic Coach Program has been refined through decades of entrepreneurial testing and is now one of the most concentrated discovery processes in the world. It's been organized into three levels of participation, each of which involves mindsets and concepts that totally shift the way the world looks at business.
---
Entrepreneurs are a breed all their own, and we've got the tips you need to use that unique DNA to your advantage. Download our Starter Kit, a comprehensive collection of resources that will tell you all about The Strategic Coach® Program and how it can change your life in exciting new ways.
---
Why have entrepreneurs made us a part of their lives for 30 years?
There's a small percentage of people in the world who will always want to keep growing and expanding their entrepreneurial freedom. And Strategic Coach is more than a place to grow—it's a place to pursue your highest quality of life.
The entrepreneurs in our community aren't just focused on a paycheck. They want to make an impact on the world.
So what does 30 years in Strategic Coach look like? Here are 30 quotes from our long-term entrepreneurs:
"You're not doing it on your own anymore. You're leading your business with the help of people who get where you are and, as a result, multiplying it."
"We've gone from 65 part-time employees to 600 full-time employees. It's amazing to look back on where we started. We were in survival mode, recently married, managing a house of five kids, and trying to run a business."
"Being in workshops with entrepreneurs from all over the world, I still walk away feeling enriched in my thinking and opportunities every time. It's a gift."
"I'm a lifer. I'll be here for the rest of my life because I need the challenging conversations and opportunities that happen in the workshop rooms."
"I've met friends in the workshops that have you over to their house, you meet their families, and you plan what day you're going to come back to your next workshop based on when they'll be there."
"Without Strategic Coach, I think I would've have missed out on my family. It's helped me put a focus on my home life by taking trips and protecting my time. It's one of the best things I've learned."
"Strategic Coach feels automatic. Every time I come back, it's either for a personal tune-up or I realize I'm at a threshold and need someone to help me get to the next level."
"I've been coming to the Coach with the same entrepreneurs for over 20 years and we've watched each other grow and we've helped each other reach higher levels of success."
"Strategic Coach teaches you to break away from security because you have innate capabilities that will help you succeed in anything you do. Sometimes you just need that little push."
"It's a lifestyle. I no longer look at days as days anymore. I just think about, 'How do I make myself better?'"
"I could almost characterize my children as Strategic Coach kids. They grew up in the Coach atmosphere and they benefitted from the lifestyle."
"Before Strategic Coach, I didn't believe in delegating anything. It transformed me. I realized hiring people is not an expense; it's an investment. Now, I have a huge team and it's allowed me to go out and pursue other hobbies."
"Everything changed with Strategic Coach. It got me out of a rut—I had no free time, I was frustrated, and in an unhealthy marriage. It's all different now."
"I now only operate out of a state of rejuvenation."
"Four years into the Program, I took my kids out of school in April and we spent a month in Europe. It was great because it was unstructured—every day was a creation. I've learned to honor the importance of free time with family and make that a priority."
"If you had told me my company would look like this and I would get these kind of results when I started Strategic Coach more than 25 years ago, I would have had a hard time even visualizing it."
"There's a group of four of us and we met at our first workshop. And 20 years later, we know each other's families, we go fishing every year. It's been incredibly impactful both personally and professionally."
"The more I implement Strategic Coach into my life, the simpler my life gets and the better my relationships get."
"There are people in my workshops that I can pick up the phone and call and get their advice when I've been wrestling with something in my business. They're always willing to share—there's a great camaraderie between all of us."
"This whole experience has been about creating something bigger than you can create on your own."
"It's empowering to know that I have a platform to rely on that's consistently pushing me to play a bigger game."
"It's helped me get up faster. As an entrepreneur, the issue isn't whether or not you're going to go through tough times—you will. It's how quickly you come through those tough times."
"By being at Strategic Coach, in a way my five daughters got to be here as well. I think it's what got us through some of our toughest times."
"I continue coming back because I haven't got it perfect yet. I'm concerned if I stop, I'll start moving backwards. By coming to Strategic Coach, I'm hopeful I'm passing along the structure to the next generations in our company."
"Strategic Coach stimulates me intellectually. Every time I come, I'm able to think beyond where I am and I leave somewhat of a different person."
"You become like the people you hang around with. At Strategic Coach, the team and other entrepreneurs have helped me to grow as an individual business-wise, intellectually, and health-wise."
"One of the most important things you get from Strategic Coach is that retirement is not a reality for people who want to be productive. I want to continue to be engaged for as long as I can. Being part of the Coach helps me to participate and remain productive."
"I just spent six weeks in Mexico. As soon as I grasped that concept of vacation time and The Entrepreneurial Time System, my whole life changed—it opened up my creativity."
"I've always viewed Coach as a partner and an ecosystem. It isn't a case of, you plug in once a quarter, get some ideas, and then detach. It's a way of developing a map and being introduced to the fundamental ways of thinking."
"It's what you do with Strategic Coach that really matters. It's about coming up with where you'd like to be. What I've always loved about Coach is it's forward-focused."
Our thirtieth anniversary is equally about how much we've grown as it is about our entrepreneurs. To hear more of their powerful stories first-hand, and to discover free entrepreneurial coaching videos, visit and subscribe to our Youtube channel.