How An Entrepreneur Gained 30+ "Operations Managers" With One Bold Move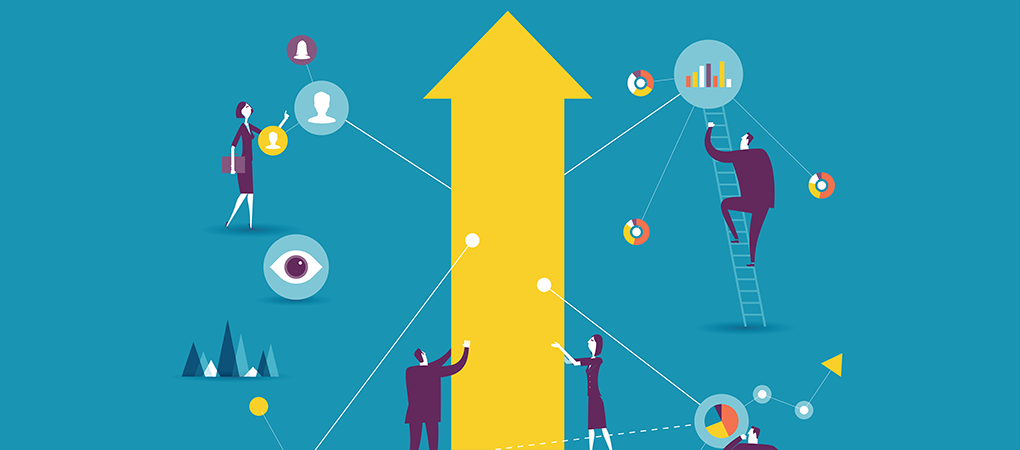 In terms of entrepreneurial success, Sarah Hogan knew she was in a good place with her business. A financial services entrepreneur and principal of her own firm in Leigh, Greater Manchester, she also loved having the freedom to take time off to spend with her husband, kids, and other important people in her life.
However, even though she was making a decent amount of money, her work could be frustrating—and she felt like she was running through life.
At one point, she asked herself this question: Do I consider my business to be just something that affords me a comfortable lifestyle, or is it something I actually want to grow? So far, Sarah's attempts at growth had been frustrating rather than satisfying and rewarding.
She knew something had to change.
Signs all pointing in the same direction.
Not too long after asking herself this life-defining question, a respected colleague recommended Strategic Coach. Sarah recalls, "You know when you start to focus on something, how it starts to pop up everywhere? Well, that was happening. Suddenly, I was seeing and hearing about Strategic Coach everywhere."
A Dan Sullivan quote that rings true for most people, entrepreneur or not, goes like this: "Our eyes only see and our ears only hear what our brain is looking for." This is what Sally was experiencing, and she followed her instincts.
"I went to a presentation in London to learn more about Strategic Coach, and within the first half-hour, I learned that I'd never actually had a genuine day off—ever!" Sally says.
"That really struck me. I signed up. For me, this wasn't a decision about growing my business. This was doing something that fit with my values."
Thirty "operations managers" now on board.
Sarah sees her financial investment in business coaching from a unique and very practical perspective, one that indicates a great return. For quite some time, she had been thinking about hiring an operations manager whom she could collaborate with on ideas and any number of other things that crop up in a business, where a good sounding board would be a welcome presence. Now she finds no need for one.
She explains, "I view the financial commitment I made to join Coach as that operations person I wanted. In fact, I'm actually getting 30 to 40 people who play that role every time I go to my workshop!
"They're from different countries and all walks of life, they're all ages, and they can be in completely different industries. But in the end, we're all business owners with many of the same goals and issues to solve.
"You can be talking in the workshop with someone you've never spoken with before who's got massive life experience, and they give you one idea, one little nugget, that could be completely life-changing for you."
---
Every breakthrough in life comes from something that isn't working. Are you ready to reach new levels of success by finding the right "Whos" to do the "Hows"? Download Dan Sullivan's WhoNotHow ebook to get started.
---
Be a sponge and soak it up.
Dan Sullivan hits the mark when he talks about the solitary nature of entrepreneurial life. In some instances, there are things going on in the business that an entrepreneur can't even share with their team. "Most often, business owners can't share their problems or successes in a systematic way that creates greater clarity, confidence, and optimism about the future. That's the mainstay at Strategic Coach."
Sarah's taken the attitude to be a full give-and-take participant when she's at her Coach workshops, sharing her own wisdom and soaking up the wisdom around her like a sponge.
"I find it fascinating to learn the type of business people are in and what their journey's been like—and learn from that to enhance what I'm doing," she says.
"You discover you've got this reciprocating network that you feel accountable to, that supports you, and that has a wealth of experience and ideas you can tap into. They've either been through it too or they have ideas about how to solve it.
"After my workshop, I go away exhausted, but at the same time, I'm so enthusiastic about what I've learned and done during the day, I'm practically bouncing off walls. It re-energizes you, and you're excited and ready for the upcoming quarter.
"It's very rare in a growing business that you have time to actually sit down and say, 'Okay, this is my time to work on strategy and on the business.' That's what The Strategic Coach Program makes you do."
Advice from a quick, committed learner.
As a result of her investment in business coaching, Sarah has seen welcome progress happen quickly. She attributes this to really committing to the Program, being open-minded, and implementing the tools she's learning, as well as sharing them with her team.
Putting it in a nutshell, Sara says, "Everything in my life is richer."
Her business is growing, they've moved to a bigger premises, and new clients coming on board are a right fit. The strategy is clearer, and with everyone on the team moving in the same direction, the business itself is more organized, and revenue targets are being met.
And the idea of genuine days off and the effect they can have on your entire life that first caught Sarah's attention at the Strategic Coach presentation? "I have more genuine free time every year, and the impact of that spreads everywhere in my life.
"From my own experience, when you make the investment in business coaching, as I did in Strategic Coach, my advice is to jump in with both feet. Have trust in the tools and don't question too much, and you won't look back," Sally advises.
"If you don't give it a go, you're never going to know how different things can be."