How This Family Run Business Turned Family Values Into Family Profits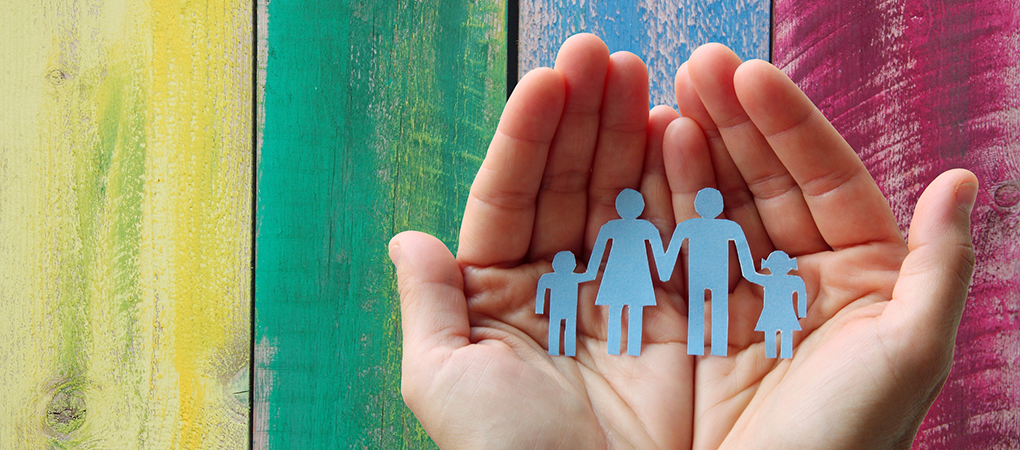 The phrase "family run business" means a lot of things to a lot of people. For some, it conjures up images of rosy-cheeked children helping out proud parents and even prouder grandparents, all working to keep family tradition alive. For others, it suggests only financial and interpersonal struggle. In either case, the phrase is synonymous with "small business." But Spinato's Pizza is showing that a family run business isn't always small—nor just about hiring your relatives. It's an entire business model, and it's proving highly successful.
From humble origins to a bold mission statement.
Started in 1974 by family patriarch and company president Ken Spinato, Spinato's Pizza was once the definition of a small family business, with a single location to its name and all hands on deck. As the restaurant became more successful, the Spinatos soon learned that what set them apart from their competition was also what bound them together—family values.
"I don't consider myself in the pizza business or the restaurant business. I'm in the people business," says Ken's son and current vice president of the company, Anthony Spinato. A Strategic Coach client for the last 10 years, he's responsible for the seismic shift in scope and strategy that's seen Spinato's Pizza grow from a single location to five, plus a grab-and-go-bakery and their own line of products. And it's this honoring of people over profit that's fueled their success.
The Spinato's Experience.
It's all part of what they call the Spinato's Experience, which means taking care of people, whether they're employees or customers, the way they would take care of guests in their own home.
This starts with prioritizing quality of life for everyone on the team. Every Spinato's employee enjoys four weeks of vacation, full benefits, and a 401K. Unheard of in most restaurants, managers only work five days and no more than 50 hours per week.
---
"Make it about people, not products."
Click To Tweet
---
The right culture.
What's more, Strategic Coach concepts and tools are built right into the company culture, ensuring everyone on the team (or rather, their "extended family") has the opportunity to thrive. "It's about them, not about your company," Anthony tells us. "I want to put them in a position where they can flourish and be joyful."
And that includes Anthony himself. Before joining Strategic Coach, he believed entrepreneurship was all about sacrifice. Time, energy, social life—you name it, it was off the table. As a self-affirmed "control freak," he also thought he had to do everything himself. But being too busy and tired to spend time with your family isn't what a family run business is all about. It's also not a strategy for success.
As Anthony has learned, in order to be your most productive, creative, and energized self, you need time to rest and recharge. That means you not only need to schedule time off in advance, but also build a team you can rely on to keep things running while you're away.
With the values of a family run business informing the way he treats his team, that's no problem. "I could go on vacation now and just turn off my phone and not worry about a thing," Anthony says. "I have this sense of peace I never had before. My wife, my kids—they all benefit from it, and I just enjoy life in general much better. And that pours into what I do at work."
Determine what sets you apart—and commit to it 100%.
Being so committed to the Spinato's Experience has led to some hard decisions, but it's also helped the Spinatos define what it is they do as a business—and then excel at it. In 1990, they franchised to two locations, but soon learned the new owners were cutting corners and changing recipes. Customers were so displeased, they were driving an extra half hour to eat at the original location. While the Spinatos could have turned a blind eye for the sake of ease and profit, that would mean abandoning their values as a family run business. And that simply wasn't on the table.
"I mean, what we do is we make award-winning pizza, but you know, why we do it is for the guests," says Anthony.
In the end, they spent two years working toward repurchasing the franchise, and they haven't looked back since.
Find your recipe.
Anthony's story might seem unique, but it doesn't need to be. By focusing on creating value for his customers and treating all of his employees—including himself—with respect, he laid the foundation for a business that could grow 2x, 10x, or 100x with ease. It's about knowing what you do and then doing it well. And that's a lesson every entrepreneur can take home.
Greater productivity = greater success.
---
Learn how the top coach to entrepreneurs achieves his most productive workday.