Not Happy With Your Results? You Might Have The Wrong Goals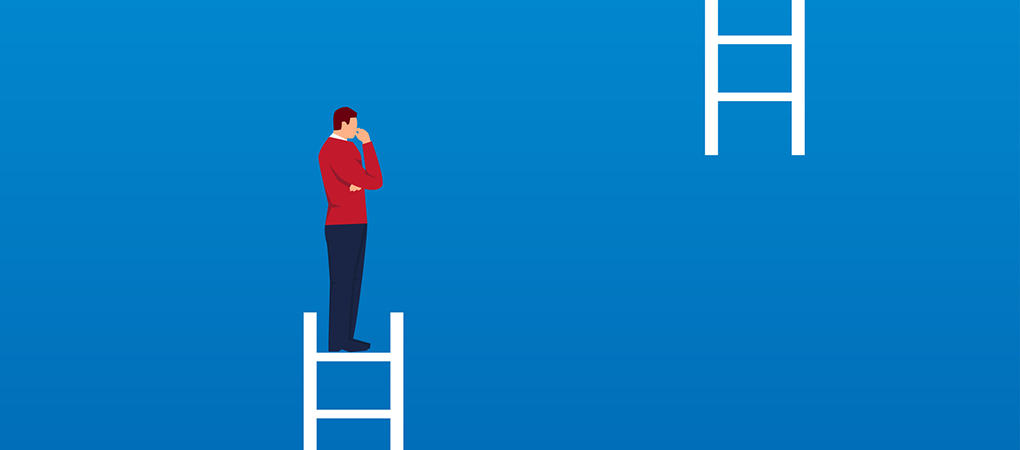 What happens once you achieve all the goals you thought you were "supposed" to have but don't feel any satisfaction from it?
When design and construction entrepreneur Ben Hutton found that checking off his goals of having a big house and a fast car didn't excite him the way he thought they would, he realized they might have been the wrong goals after all.
What he learned in The Strategic Coach Program set him on the right track and gave him the personal freedom to achieve what he really wanted.
Taking on the family business.
Two years after Ben took over his family business, Hutton, he found he was getting worn out and wearing himself down. He was doing a lot of things and doing them well, but he wasn't particularly passionate about any of them.
He was also ignoring the other important things in his life and wasn't giving his best to his family, his faith, or even himself.
He had a list of goals, including growing the business to a certain size, but achieving them felt hollow, which was disheartening because he had worn himself out trying to run the business.
But as Dan Sullivan advises, growing your business is not just about the measurements you achieve (that's just the scorecard); it's actually about the kind of freedom you gain.
Achieving personal freedom.
It was at this point that Ben started learning about the concept of Unique Ability in his Strategic Coach workshops and realized he needed to start focusing his time on what he loved to do and did best. This gave him the courage to redesign the management structure of his business around his own skills and those of others on his team.
This led to "quite a breakthrough," he says. "We shifted to a structure that put people in places where they could thrive, and as a result, our business really thrived."
When you're freed up to do only what you love, you achieve a level of personal freedom that few ever truly achieve. In Coach, the biggest freedom you start off with is freedom of time, allowing you to operate at a much higher level and have more freedom for your personal life.
This freedom of time leads to freedom of money, relationship, and purpose, and your entrepreneurial company becomes about your purpose as an individual. It becomes a vehicle for personal change and self-transformation.
It's a big mindset shift to realize that your business is not just for achieving your goals, but for enjoying your life.
---
Achieve personal freedom and get aligned with the simple concept of Unique Ability. Get started by downloading the Beginner's Guide to Unique Ability.
---
A chance to reconnect with what's most important.
As an entrepreneur, Ben says, he has tons of ideas for his business but admits that organizing his ideas and helping people understand what's in his head are not his particular strengths. The Program gives him the tools to do that.
He's grateful for the structure that Strategic Coach provides, giving him time away from the business to use those tools. "It's easy to get caught in the whirlwind of your business," he says, "but when you get to step away, it's a special thing."
The Program also helped him get his company to a place where he doesn't necessarily need to be there day to day. This allowed him to take a three-month sabbatical with his wife and kids, totally disconnected from business. It gave him the chance to connect with an even more important part of his life, his family.
Ben used to think he had to be everything to everybody. But he now sees that "you can't build a Self-Managing Company until you realize that other people have skills you don't have and let them thrive in their own way."
His entrepreneurial company has given him personal freedom. He says, "A business is a tool to allow you to do other things in the world—whether that's for yourself, for your family, or for your community."