Podcast: The Wisdom That Could Change Your Child's Path In Life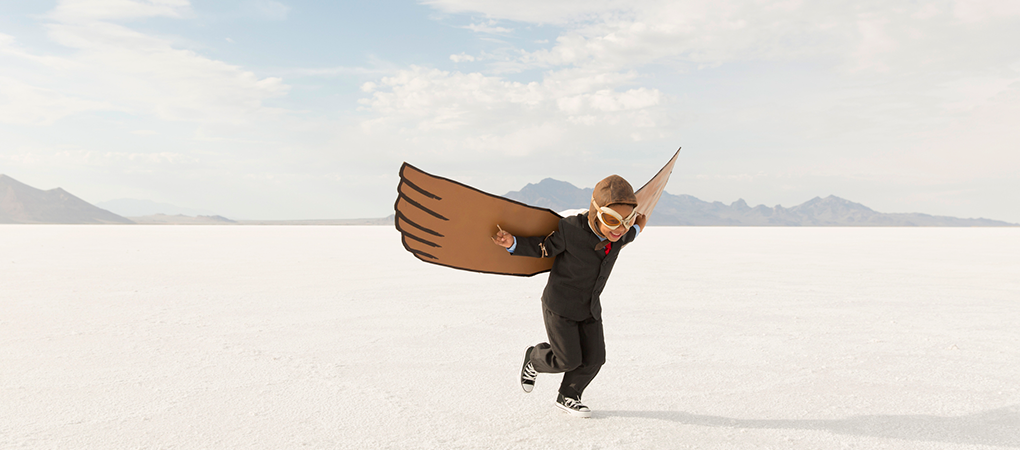 "How we think about the future colors what we learn and what we do." Peter Diamandis
If you knew when you were younger what you know now about who you are, would life have gone differently? What decisions would you have made with all that self-knowledge?
We began to consider how to best impart our wisdom to the younger people in our lives after receiving an email from one of our entrepreneur clients. Inspired by discovering her own Unique Ability, she wanted to know what resources we recommend to kids and teens who are interested in getting to know themselves on a deeper level.
But we didn't just want to send a list of resources. Because just as committed as we are to helping entrepreneurs discover their Unique Ability, we also realize the impact it can have to start having this conversation with people at a younger age.
So we recorded a podcast dedicated to inspiring kids and teens to better understand their innate talents and deeper purpose.
---
Our Entrepreneurial Team Strategist, Shannon Waller, and Unique Ability expert, Julia Waller, bring us a podcast all about helping the younger people in your life develop their natural talents.
---
"We need to reinvent how we teach our kids." Peter Diamandis
One of the biggest obstacles younger people face in discovering their innate talents and pursuing them is school. Our school systems, although getting better, reward a very specific type of learner, and if you don't fall into that category, you're out of luck.
They don't have the methods that encourage students to go out and discover their Unique Ability. If you're a "misfit," your talents may be overlooked and may never be reinforced.
This is why it's so important that we teach kids what to expect in school—and that not everything can be found there either. We need to give them outside opportunities and resources to enhance and develop their talents.
It's how we can empower them to not only find happiness and fulfillment, but to embrace their differences as well. We need to give them the language and confidence to talk about themselves and what they need when they're going against the grain.
The earlier you can have a discussion about Unique Ability with a child, the earlier you can inspire greater confidence and self-esteem.
---
Do you know what's at the heart of what drives you? For more information on the Unique Ability Discovery process, check out The Beginner's Guide To Unique Ability.
---
"Knowing who you are is more important than fitting in." Julia Waller
Here is a list of tools and resources we use at Strategic Coach that we believe are best designed for self-discovery and personal growth for the younger generations:
StrengthsExplorer
What it is: The online StrengthsExplorer assessment is aimed at helping 10- to 14-year-olds unlock their potential. Each person who takes the Clifton Youth StrengthsExplorer assessment gets a report showing their top three talents and ideas for how to use those talents to be their best.
Gallup StrengthsExplorer Podcast
What it is: This podcast series dives deep into the ten talent themes of the Clifton Youth StrengthsExplorer. Designed for adults who are interested in accepting, affirming, and growing the individual potential within a child, this series expands your language to describe what is right and strong in children ages 10-14.
Kolbe Y*
What it is: As young people become aware of the talents that drive them to do things in their own unique way, they gain power to create their own solutions to the challenges they meet at home, at school, and in life. The Y Index also gives tips that kids can use to jump-start success in school, improve communication, solve problems, and reduce stress.
Reinventing Our Kids' Education
What it is: Written by Peter Diamandis, founder of the X Prize Foundation, Reinventing Our Kids' Education asks us to change the way we teach our kids. It describes the way schools fall short for those living in a technological era and what the guiding principles are for future education.
Give the younger people in your life the advantage of knowing their Unique Ability. It will provide them with clarity and confidence as they work toward becoming the best versions of themselves. In this world, there is nothing more valuable than how well you know your innate talents.
*The most up-to-date Kolbe youth assessment is the Student Aptitude Quiz. The results will direct students toward more effective communication, career choices, and study habits.