How Would You Rate Your Ambition?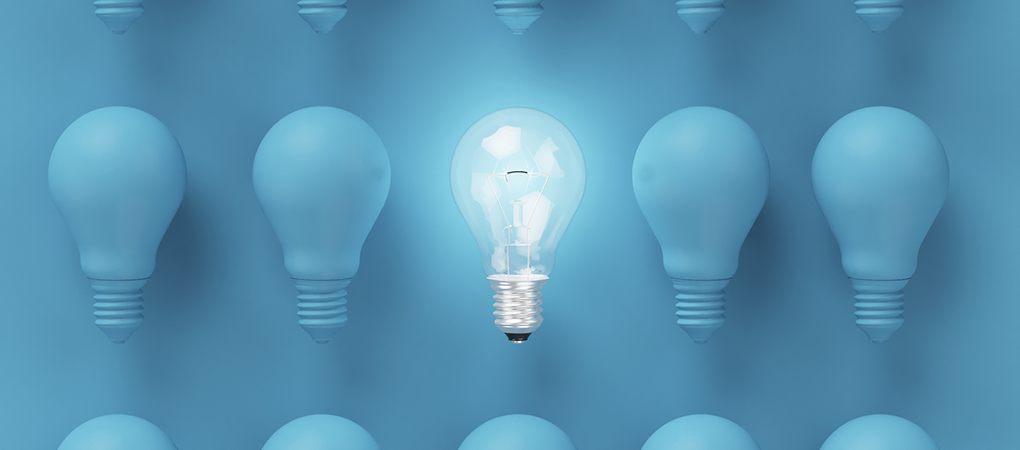 Everything you experience in life is determined by your mindset. How you approach your work, how you communicate, how much you enjoy your achievements—all of these are shaped and directed by your thinking.
That's why we focus so much on mindset in the Strategic Coach Program. It's central to everything we think, say, and do—yet so often we're completely unconscious of the way our minds are framing our experience.
Our recent book, Ambition Scorecard, gives you eight mindsets to score yourself on, from 1 at the lowest to 12 at the highest. Your number is completely personal and subjective, but when you go through the exercise, you'll immediately recognize where your mindset lies on the scale.
Here's an example: Do you feel it's possible to grow 10x in the areas that are important to you—e.g., 10x income, 10x contribution, 10x health? Look at the mindsets below, determine which resonates most with your thoughts and feelings about "10x," and give yourself a score from 1 to 12.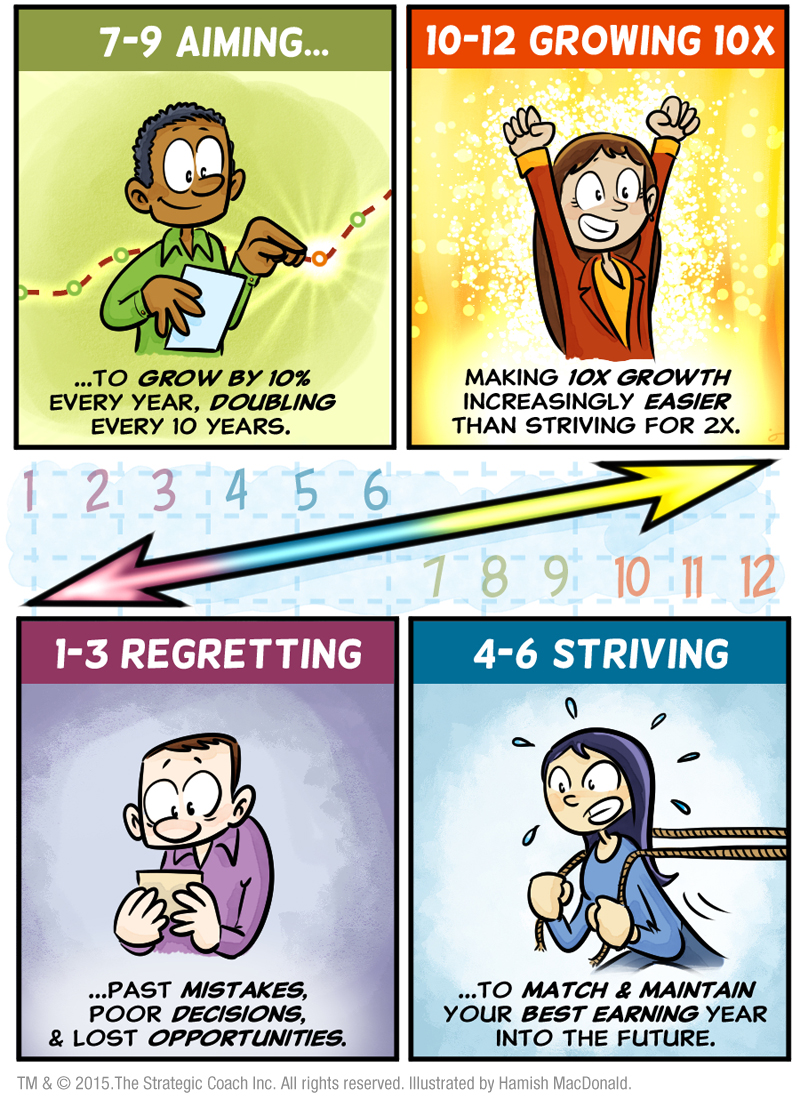 1-3 REGRETTING…PAST MISTAKES, POOR DECISIONS, & LOST OPPORTUNITIES.
4-6 STRIVING…TO MATCH & MAINTAIN YOUR BEST EARNING YEAR INTO THE FUTURE.
7-9 AIMING…TO GROW BY 10% EVERY YEAR, DOUBLING EVERY 10 YEARS.
10-12 GROWING 10X: MAKING 10X GROWTH INCREASINGLY EASIER THAN STRIVING FOR 2X.
Once you're conscious of where your mindset is on the scale, you can raise it to be consistent with the ambitions you have for yourself.
For many of the entrepreneurs in the Strategic Coach community, 10x is the most natural, normal thought in the world—because they've already experienced 10x growth and know it's absolutely possible. But before that could happen in reality, it first had to become a possibility in their thinking.
This isn't about trying to magically attract results by wishing. It's simply a practical matter of elevating your thoughts out of your day-to-day responsibilities and concerns so you can have bigger, better thoughts—and take action on them to build a bigger and better future.
Illustrations by Hamish MacDonald.