The Importance Of Core Values In Business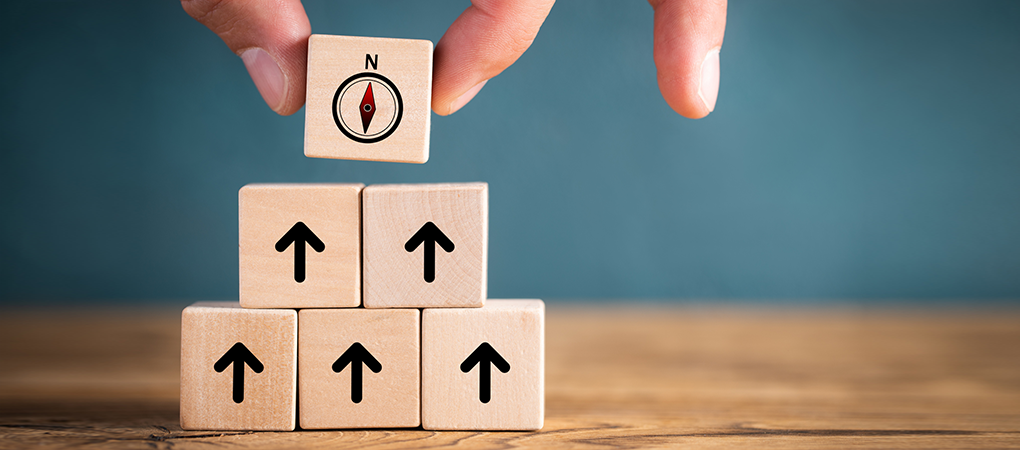 Your business and team are only as strong as your core values. If you dream of a Self-Managing Company, you need a solid foundation to guide how your team shows up, works together, and interacts with clients. Here, I'll share the importance of core values in business to increase your (and your team's) freedom in an ever-evolving, increasingly virtual world.
What are core values?
Core values are the default way people in an organization or business behave. They serve as amazing coaches in situations where people need to know what to do or how to behave. When a business clearly articulates, shares, and follows its core values, behavior is always filtered through them to ensure alignment.
For example, if one of your core values is to always take care of the customer or client first, your team's actions will be led by that. Your team won't need to wonder or question who comes first. Well-defined core values free you up from having to make all the decisions because you won't have to be there to know your business is operating in the way you'd like.
At Strategic Coach, we're always working to maintain a Self-Managing Company, and core values are an essential part of building and growing our business. That way, we know what to do when our leadership is enjoying time off or pursuing other opportunities. The importance of core values is especially evident when leadership isn't around.
We recently revised and simplified our core values with EOS, Entrepreneurial Operating System, created by our friend and client Gino Wickman.
We now have four core values that are easy to remember with the acronym PAGE. After all, the intention is to be on the same page with the help of these core values!
P – Positive and Collaborative Teamwork
A – Alert, Curious, Responsive, and Resourceful
G – Growth and Results
E – Excellent, First-Class Experience
Whatever we do in Strategic Coach is filtered through these intentional, explicit, and simple core values. When it comes to teamwork, we ask, "Is this positive and collaborative?" If not, we adjust accordingly. If we're thinking about the client experience, we ask, "Is this excellent and first-class?" The answer must always be yes.
Core values dictate how everyone in the business behaves, which then becomes your culture. This is the importance of core values in business. It's infused in how you treat clients and one another. It's even in how you operate as the leader. It's how your team behaves, even when no one is looking. And it clearly shows from the outside—the greatest businesses with the best cultures all have strong core values.
How to put your core values into action.
Put your core values into action by hiring, coaching, and even firing for core values in your business. You need to be able to stand by them and call out when they're being violated. If you're too flexible or wishy-washy on your core values, the whole structure of your business culture has nothing to stand on. There's no solid foundation.
With strong core values, your team will feel empowered and free to make decisions because they know precisely how to think about them.
When core values are adhered to at every touchpoint in your business, you can be confident your team is acting and behaving just as you would, even out of sight. And this is critical, especially in a world where doing business virtually and remotely is becoming the norm.
Another clear indicator of the importance of core values in business is that they provide a beautiful and clear growth path. Take our core values, for example. We can always grow and improve our positive and collaborative teamwork. We can always become more alert, curious, responsive, and resourceful, and we can continually improve our results. We can always expand what it looks like to be a business that provides an excellent, first-class experience. The best people to bring into Strategic Coach are aligned with this business growth vision and can get on board with these core values. If they don't, it's simply not the right fit.
Chris Voss, a former FBI hostage negotiator and author of Never Split the Difference, said in a recent Strategic Coach workshop, "People don't rise to the occasion; they fall to their highest level of preparation." And part of the preparation for great teamwork, business culture-building, and company-aligned behavior goes back to core values. The importance of core values is evident. So, what core values does your business have to fall back on?
Create or revisit your core values. Ask yourself:
Are they still valid in my business?
Is everyone on the team aware of and aligned with them?
How do they show up in the way we behave in all areas of business?
How do these core values contribute to our company culture?
How can we better operate by our core values?
If you're looking to take your teamwork to the next level and grow your business, get your team connected and playing at the top of their game using the transformative tools in The Team Success Handbook.