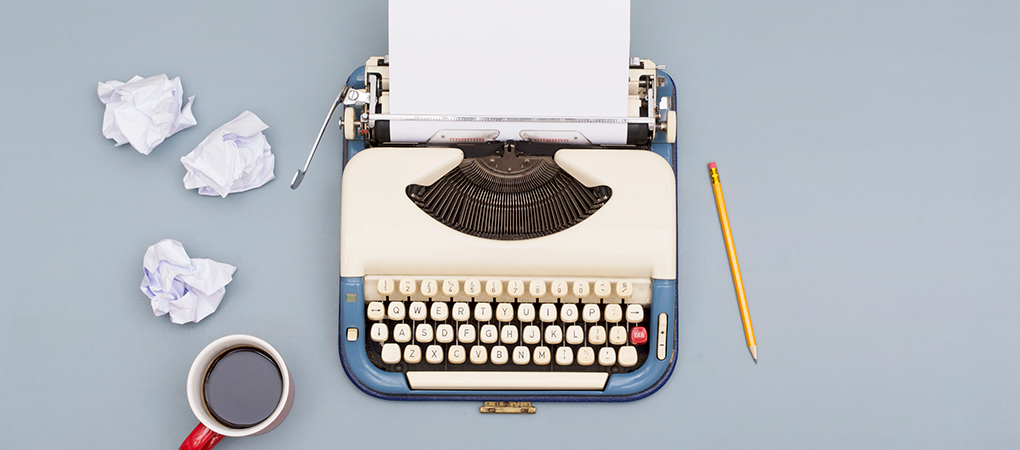 I have a problem with titles. There, I've said it. People aspire to have a big title, but I think most titles diminish creativity, prevent teamwork, and are obstacles to contribution. Here's why:
They're boring.
Titles put the focus on status, not contribution.
And most titles don't actually mean anything.
So, what's the solution? Create a title that actually means something—one that is useful and helps people know how to relate to you and what they can expect from you. A really great title will reflect your unique value creation and what you're passionate about. Here are my three quick tips to creating a triumphant title.
Have your title embody your Unique Ability® — what you do best.
Our client Howard and I had several in-depth conversations about titles. He knew that being referred to as the founder and CEO of his company wasn't an exact fit for who he was. When we discussed his Unique Ability, it became clear that designing a unique, high-quality client experience was what he was passionate about, and from there it was an easy step to his new title:
Founder and Experience Architect
Howard Kettner, GroupHealth Global Partners
It's given enormous direction to his leadership team about what his focus and day-to-day activities need to be. And I had the honor of getting one of his first new business cards: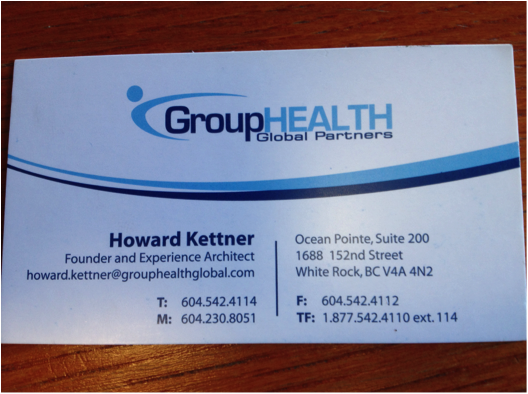 Howard Kettner's business card.
Have fun with your title—be lighthearted, but serious-minded.
I had the pleasure of meeting Jerry at Zappos.com who is known as the Mayor, aka the Master of WOW! He's a warm, welcoming guy and a phenomenal host, and he embodies the spirit of Zappos.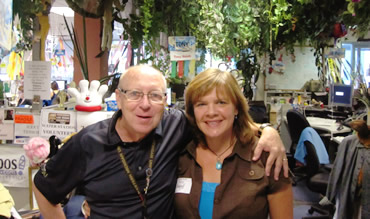 Shannon with Jerry, Master of WOW!, at Zappos.
Another example is Chief Underpants Officer, the title that Nicholas Graham, founder of Joe Boxer, gave himself when he started the company. Every time I say this title, I crack up. He was a Chief and he was an Officer, but of Underpants. Totally on brand—gotta love it.
Make your title something that inspires you, something you want to live up to.
One of my favorites is Director of First Impressions. This term, now widely used, was coined by Chris Young, founder of the North Dakota-based Rainmaker Group. It gives appropriate importance to the person who first answers your phone and greets your clients and prospective customers.
The bottom line: Have some fun with your titles, and don't be afraid to make them personally meaningful. It can take you from mediocre to magnificent!
For more inspiration, check out Fast Company's great series of articles, "Job Titles Of The Future."