A Coach's Personal Advice On How To Overcome Obstacles In Your Business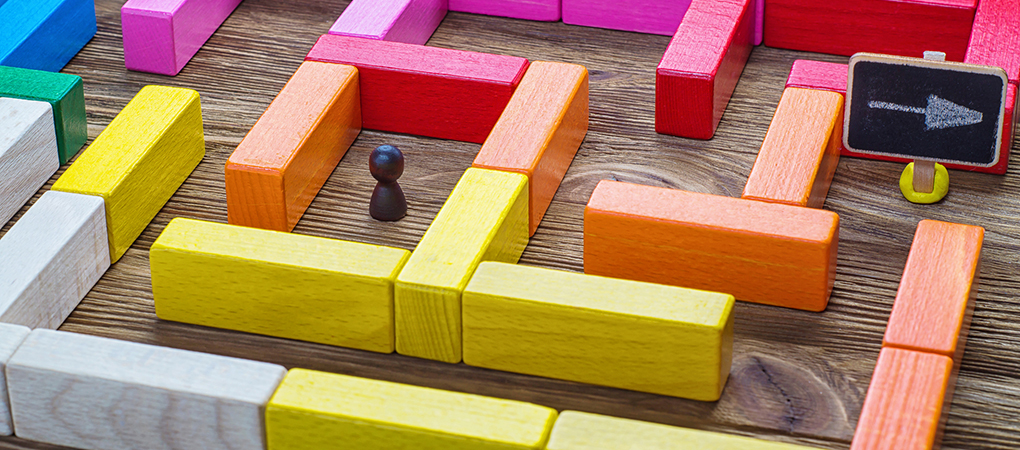 Being an entrepreneur can be the most rewarding work in the world, but not everyone is cut out to be one. The risk is very real and ever-present, and it takes courage to go after a big idea with no guarantee of success.
There are hiccups and even major life-changing setbacks along the way. These can throw even a seasoned entrepreneur off-track, so knowing how to recover, to overcome obstacles in a business is a great skill for any entrepreneur to cultivate.
Born an entrepreneur.
Then there are people who are natural-born entrepreneurs in their hearts and in their heads. They're creative, courageous, independent spirits who thrive in this type of environment.
One of them is Teresa Easler, a successful entrepreneur in the area of communication, who works with corporations to develop go-to-market messaging "that captures their 'secret sauce," and with individuals on becoming great communicators and presenters. Teresa has also been one of our associate coaches in Toronto since 1997.
Even when Teresa worked in a corporate environment at a major U.S. bank after earning her MBA, she was always involved in entrepreneurial activities outside of that. When asked why, Teresa says, "It was mostly because I loved business. I could spot opportunities, and I would just pursue them."
When Teresa reflects on her current business, she realizes that she's worked in communication since she was a kid. One opportunity opened up, she pursued it, and then another, and another. "And here I am," she says.
But then came a major setback …
Working for major players in the tech world and other A-list clients meant work was rewarding and life was good. Then, Teresa and her husband, who was also her business partner, divorced, and as she says, "That was a big deal."
"Not only did we end our marriage, we had to end our business partnership. Coming out of that was a very difficult transition. It was very emotional, but I'm proud of how I handled it and of what's happened since then.
"Dismantling the business and the marriage was done at such a high level of integrity and honoring each other that I see it as a great example of what's possible in dealing with not one, but two, major and highly difficult life changes."
And a daunting start from scratch …
The next obstacle Teresa faced was starting a new company on her own, a company that grew out of the other one. Here's where Teresa's positive outlook and steady focus really came into play.
Her mindset going in was to treat this obstacle as an opportunity to design and create a future that would reflect everything that is important to her.
"I kept my focus completely on designing what the next stage of my life would be. What does my business look like? What does my personal life look like?" Teresa says.
She also strived to build a foundation on the two things that had always worked for her in the past. One, she will not do anything she doesn't love doing, and, two, she won't work with anyone she doesn't love working with. These two seemingly simple tenets are a large part of her success as an entrepreneur, and she works hard to always have them on her radar.
"Why am I doing this?"
Also important to Teresa's success is always having a purpose, a "why."
She explains, "If I'm doing something, there's a reason for doing it; I'm not just doing it by default. To stay true to this, I ask myself, 'Why am I doing this?' Because it inspires me and keeps me on track, it's become almost a mantra. At each step along the way, I stop and ask that question — over and over again."
---
"In life, you're either winning or you're learning."
Click To Tweet
---
Life lessons learned.
Some valuable lessons came out of that focused planning for a very different future, and Teresa readily shares them with other entrepreneurs:
Stick to the most important, most basic things.
Continue doing what you love to do.
Design it the way you want it to be sure you're focused on the right things.
Keep doing this step by step to prevent overwhelm, and you'll work your way through.
At Strategic Coach and for Teresa, these are always at the core of our thinking and decision-making, and their worth in tough situations where entrepreneurs have overcome obstacles in business and life has been well proven.
Teresa Easler is a shining example of that.
FREE EBOOK!
---
Learn 8 key strategies for exponential growth and true freedom as an entrepreneur from top entrepreneur coach Dan Sullivan.