An Entrepreneur's Guide To Delegation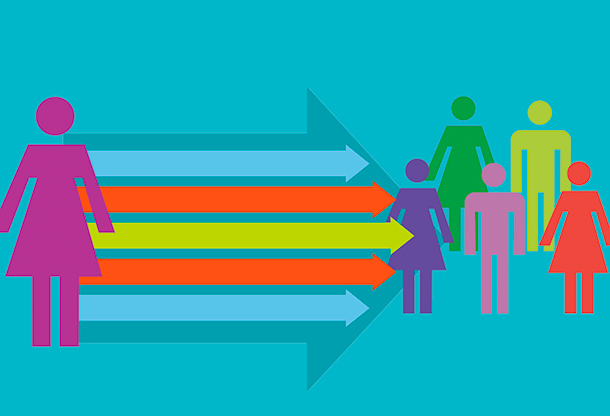 Do you often find yourself in a situation of "delegation gone wrong"? You thought you'd communicated clearly, but nothing happened—or, worse, the wrong thing happened? Do you have a team but know you're not using them the way you could be, and aren't feeling leveraged or freed up?
If so, you're not alone. In the many years I've spent working with entrepreneurs, this seems to be one of the toughest aspects of business to do well.
And if your goal is to experience real exponential growth, you can't do it alone. It's about engaging other people in your vision and working with their talents to reach the highest levels of success.
Alter your "I can do it better myself" mindset.
If you're a Rugged Individualist and believe you can do everything better yourself, you'll stay small. Make your motto, "We can do it better together." When you tap into other people's talents and partner them with yours, you'll get the benefit of healthy, fast-moving teamwork. As Dan Sullivan says, "I don't do badly what other people do well."
I've put together an entrepreneur's guide to handing off anything from the smallest to the most important projects. Following these action steps will ensure you get the results when and how you want them for top-level teamwork.
Choose the right person.
One thing that can make an immense difference when delegating is making sure you delegate to the right person. Be conscious about choosing someone who possesses the right skills, capabilities, and mental energy for the type of activity. Always base your decision on talent, never convenience.

Also, consider whether they're motivated and if they care about this particular activity. When someone cares, they add a dimension of creativity and capability you won't see when someone's disengaged.

Paint a picture of your ideal outcome.
Don't expect your team to be mind readers; when delegating something, make sure to be clear and direct about the results you're looking for. This requires communicating what that specific project or task looks like when it's done, and done to the quality standard you want.

Take time to really flesh out what you want the final product to look like. This gives your team members the opportunity to offer efficiencies and suggestions you may not have even have thought of.

Establish a time frame.
To get the most out of delegation, always institute a realistic time frame during which a project or task needs to be completed, and ensure that this is understood and possible for both you and your team member. Be willing to be educated if the timing is different than you expected. Often, I've thought something took only minutes when in fact it was a day-long project.

Keeping projects moving involves a deadline being set in place. I'm a huge fan of smaller actions and shorter time frames—it keeps things from getting too far off track.

Empower your team to use their best judgment.
Be clear on your team's level of authority—how much leeway do they have with the particular task they've been delegated? Can they spend money? If so, how much? Can they make decisions?

This encourages your team to use their best judgment. Letting people know how much weight they carry allows them to take initiative and step up to the plate. The number-one skill to develop with your team in order to be leveraged is independent thinking and decision-making.

Appreciate work well done.
When your team has done a great job, let them know. Your words mean a lot, especially when you give specifics, e.g., "I really like how you handled our client's concerns in that meeting. You made them feel at ease, answered their questions clearly and calmly, and checked for their understanding. Well done."

If it didn't go quite the way you intended, debrief by starting with what did go well, and only then analyze, together, what didn't and what they can do differently next time. Remember, we didn't always get it right the first time either!
---
Alter your "I can do it better myself" mindset.
Click To Tweet
---
Your team wants you to delegate.
They see you doing things you don't like and may not be that good at and are often hungry to take on more if only you'd let go. Taking on new responsibilities allows them to grow and develop and better support you and your company.
As the leader of your company, it's on you to set yourself, your business, and your team up for success. Use these tips to master delegation, and it's a win-win-win.