Quotable Coach: What You Give vs. What They Expect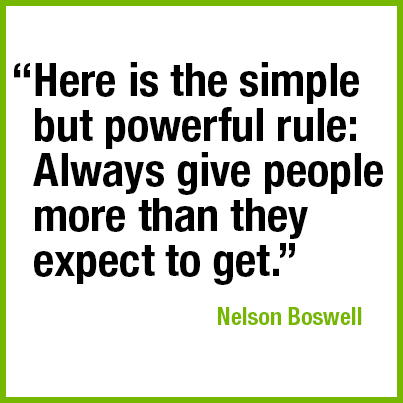 "Here is the simple but powerful rule:
Always give people more than they expect to get."
—Nelson Boswell
You know what people notice at Strategic Coach®? The hand towels—they're just lush. Yes, we could spend less on them, and they're hardly our top priority, but it's funny how one tiny little detail like this shapes people's feelings about our business as a whole. They say, "This is a first-class experience."
What dash of "special sauce" can you add to your next interaction to set yourself apart? It could be an act of appreciation or an extra bit of unexpected value.
ELIMINATE YOUR COMPETITION
---
Differentiate your business — how to develop and package your unique value and charge for your wisdom.
GET STARTED NOW »