3 Teamwork Books To Make You A Better Communicator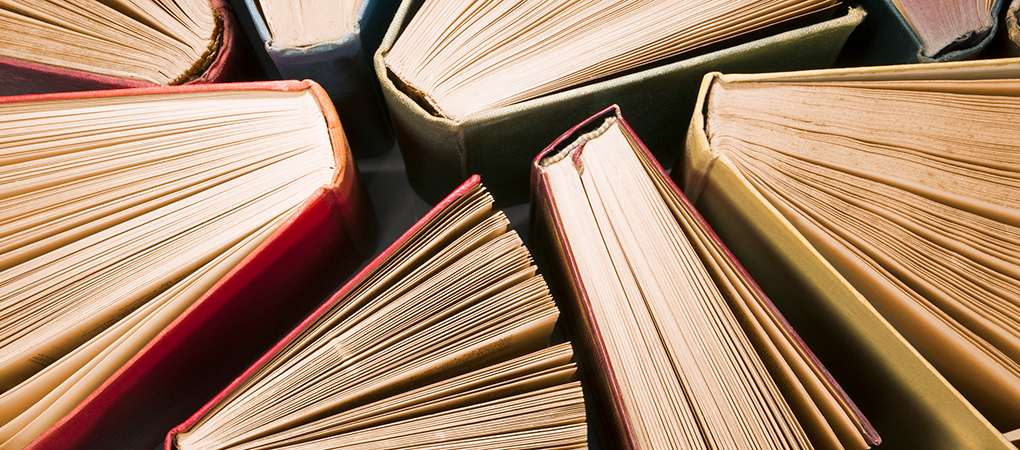 Communication is an art form. In both your personal and professional life, it massively impacts your relationships as well as your success levels.
But while many of us consider ourselves to be adept in this area, it takes practice, consistent attention, and continual education to be effective and powerful in how we relate to one another and to use communication as a strategic advantage.
Here are three of the top teamwork books we recommend for a crash course in understanding and connecting with others—and more specifically with your team. Use them as tools to expand your mind and open yourself up to what it means to be a great communicator.
Rocket Fuel: The One Essential Combination That Will Get You More Of What You Want From Your Business
Gino Wickman & Mark C. Winters

Entrepreneurs are natural problem-solvers, visionaries, and inspirational leaders—essential qualities for any successful business owner. But communicating and implementing with your team requires an entirely different skillset.

Wickman and Winters refer to this key role in your organization as the Integrator.

Read this book for insight into how your business can reach new heights by nurturing the relationship between you—the Visionary—and the Integrator in your company. It's a valuable lesson into what effective communication looks like in a fast-moving and thriving organization.

For more, listen to this interview with Mark C. Winters.

"Rocket Fuel is a powerful model for freeing up entrepreneurial visionaries to do what they do best. Gino and Mark provide a practical game plan for building an organization that perfectly combines vision and integration."

Dan Sullivan, President and Founder of Strategic Coach®

Tribal Leadership: Leveraging Natural Groups To Build A Thriving Organization
Dave Logan, John King, & Halee Fischer-Wright

A truly enlightening book, Tribal Leadership speaks to the idea that we all exist in naturally occurring tribes and that our behaviors are in direct correlation to the tribes we inhabit. It's an interesting and confronting look into how people communicate and interact with one another even in the most successful of environments.

This book requires readers to look at how they relate to the world and to acknowledge the mindset that's required for impactful innovation. The authors ask you to strive for a "life is great" mentality—as this is the only way to make real and lasting change in the world.

For more on elevating your tribal culture, listen to this interview with Dave Logan.

"I've long been inspired by this book. What I love most is how it describes, so accurately, the shift from Rugged Individualism to Unique Teamwork. It's a must-read for those wanting to build a strong, powerful team focused on growth and teamwork."

Shannon Waller, Entrepreneurial Team Strategist at Strategic Coach®

Collaborative Way: A Story About Engaging the Mind and Spirit of a Company
Lloyd Fickett & Jason Fickett

The Collaborative Way is a model and a practice that promotes an honest and collaborative environment for working and communicating with one another.

Fickett explains that, "We all come into the workplace with different backgrounds and expectations about how we're supposed to work together. As a result, we're prone to ineffectiveness, misunderstanding, and upset."

The Collaborative Way invites readers to communicate through different means—whether it be through listening generously, speaking straight, or being for each other—in order to be in total alignment. It's a non-traditional approach to teamwork that honors people being able to openly communicate with one another in order to confidently work toward bigger goals.

For more on this book, listen to this interview with Lloyd Fickett and Krista Barbour, Collaborative Way specialists.

"The Collaborative Way calls you to be a better human being. You have to be your highest self, which is not a bad thing, but on certain days that can be more challenging than others. It's also what makes this practice so powerful."

Shannon Waller, Entrepreneurial Team Strategist at Strategic Coach®
---
"By understanding that every individual has certain needs, we can grasp how to be the most effective communicators."
Click To Tweet
---
By understanding that every individual has certain needs—that when met allow them to strive—we can grasp how to be the most effective communicators. Invest your time in growth-oriented activities by reading these teamwork books centered on personal communication skills, and watch as your relationships deepen and flourish.