4 Tips To Maximizing Your Teamwork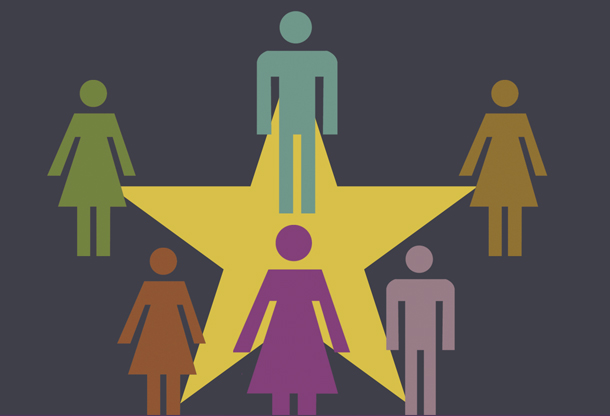 It's become apparent to me that a lot of business owners struggle with a similar challenge—they don't know how to maximize their teamwork. They've hired great people but don't feel they're utilizing them properly. Often, their company is organized in such a way that all key decisions happen at the top.
As a business owner, you feel responsible for everything that happens within your company. Not only do you go to sleep worrying; it's easy to wake up feeling the same way.
But you're not alone. And there is a solution to this. The truth is, you're accountable for everything that happens, but you don't have to be solely responsible for making sure it gets done. Use these four strategies to start maximizing your teamwork:
Give your team permission to "manage up."
Managing up is all about crafting an environment where team members are encouraged to be resourceful and to look out for other team members, their team leaders, and the company as a whole.

When you give your team room to take initiative, they'll be able to step up and show their strengths. It also helps keep everything from falling on your shoulders.

Listen to this episode of the Team Success Podcast for more on the value of encouraging team members to go above and beyond.

Stop managing. Start leading.
There's a big distinction between management and leadership.

It's a rare and unique talent to be a great manager. Too often, entrepreneurs believe that because they've built a successful business, they should also be managing it. But if it's not your talent or passion, pass the responsibility on to someone on the team who's more capable—someone for whom it's an opportunity, not a burden. This way, you can spend more time leading; being the visionary; providing direction, energy, and confidence; and doing the activities you love. Your team needs your leadership!

Use everyone's best talents and strengths.
The Strategic Coach® concept of Unique Ability® is defined as the activities you're most passionate about and at which you have a superior skill.

By arranging your team so that everyone is working in their area of Unique Ability, you'll see an unbelievable shift in teamwork. All of those areas of friction and drag that happen when people are doing things they're not good at or don't enjoy go away. The level of collaboration and creativity will soar because when everyone's doing what they love to do, in pursuit of a common goal, great progress happens.

Delegate. Delegate. Delegate.
For effective teamwork, move away from the egocentric, "I can do better it myself" or "I don't need any support" attitude.

It proves to be very disabling for those who hold on to this outlook, and they end up being trapped by their weaknesses. The most phenomenal organizations tap into the strengths of others and are intentional about growing each and every one of their employees.

Experiencing major growth as an organization requires you to be comfortable with transitioning from being the key decision-maker to empowering your team to make some of those decisions for you. This also guarantees that all areas of your business will flourish, because you're no longer essential to the decisions outside of your area of expertise.